It has been revealed the fact that a cybersecurity expert has backed Elizabeth Warren's anti-crypto legislation proposal. Check out the latest reports about this below.
Anti-crypto legislation proposal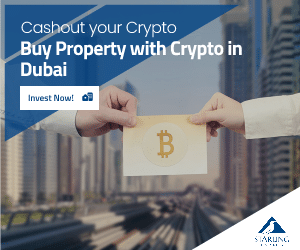 During a special Senate hearing on Aging, Senator Elizabeth Warren, a Democrat from Massachusetts, asked cybersecurity expert Steve Weisman if her proposed anti-crypto legislation would help reduce crypto scams. Weisman responded with a resounding "yes".
The cybersecurity expert endorsed Senator Warren's proposal, stating that it would be effective in cutting down on such scams. These comments were made in a recent press release.
"Yes, absolutely. I love it. Here's the thing. My students at Bentley University were recently studying money laundering. We were talking about this very thing. The law is always behind technology. The banks have the know your customer rule, which helps. You need to have the private sector and government working together. Your legislation is long overdue."
Weisman, the editor of Scamicide.com, made sure to address the dangers of crypto mixers, or tools that help crypto investors remain anonymous.
"The anonymity is terrific. You have people looking for privacy and of course that is something with crypto mixers where your account gets mixed in with others and becomes very difficult to trace. One of the things the government did a great job was after the ransomware attack with Colonial Pipeline.
They were able to trace those accounts and get it back, but once he goes into the mixers then you have problems. There is a legitimate privacy concern that people may have, but it does not come anywhere near to the scammers."
In April, Jake Chervinsky, who serves as the chief policy officer of The Blockchain Association, stated that Senator Elizabeth Warren's bill is essentially a ban on crypto assets in the United States.
The bill, which was initially introduced in December 2022, would prohibit normal activities related to crypto assets, such as staking and mining. By doing so, it would effectively ban digital assets altogether.
According to Chervinsky, the bill poses a threat to the crypto industry as it restricts the use of digital assets in the US.