It's been just revealed that there are some pretty massive efforts made for the US dollar elimination. Check out the latest reports about this below.
De-dollarization efforts continue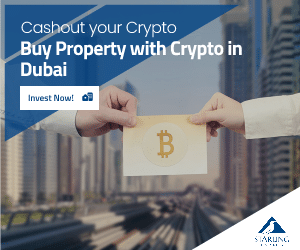 Russia and Islamic nations are discussing de-dollarization and the state of the global financial system. The latest details come according to a new report.
Russia's Deputy Prime Minister Alexey Overchuk made sure to state the fact that the talks are part of an overall look at "current global shifts", reports the Russian state-funded news organization TASS.
Overchuk says the agenda is focused on de-dollarization, financial independence, industrial production, energy and food security.
"Of course, our relations [with Islamic countries] are influenced by global shifts that are taking place and global trends. We are talking about processes of de-dollarization and the creation of an independent financial system."
The same notes reveal the following:
"This broader agenda and how it affects countries and relationships allows us to see that relations between Russia and the Islamic states have a very large and very positive future. The government is doing a lot to ensure further development along these lines."
Russia has expanded its financial ties to Iran after facing a wave of international sanctions due to its invasion of Ukraine.
Killing the US dollar
Countries around the world have embarked on an irreversible agenda to divorce from the US dollar. This is according to veteran investment guru Matthew Piepenburg.
In a new interview at the Deutsche Goldmesse conference with the Soar Financially YouTube channel, Piepenburg, partner at emerging markets-focused Matterhorn Asset Management, says that economic powerhouses are now definitely trying their best to "break ranks" with dollar supremacy.
As the online publication the Daily Hodl notes, he says that the raising of interest rates by the U.S. Federal Reserve is pushing nations like China and Russia to adopt settlement systems that don't rely on USD.