According to the latest reports, it's been revealed that a DeFi altcoin surged 78% in a week. Check out the latest reports about this below.
DeFi altcoin surges 78% in a single week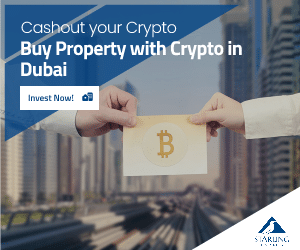 It's been just revealed the fact that an altcoin project that aims to push Bitcoin (BTC) further into the world of decentralized finance (DeFi) ripped by nearly 80% this week as crypto markets recovered.
RSK Infrastructure Framework (RIF) is trading around $0.189 at time of writing, up from nearly $0.106 a week ago, representing a 78% price surge.
"The 204th-ranked crypto asset by market cap is also up 25% in the past 24 hours alone. The project, which was launched by Gibraltar-based IOVlabs in 2019, has built a layer-3 protocol on top of BTC," according to the latest reports coming from the online publication the Daily Hodl.
"RSK Infrastructure Framework is designed to expand Bitcoin's utility and offer a gateway that makes it easier for developers and people to use BTC in DeFi applications."
A few days ago, we revealed that ETh creator made an important move.
Ethereum creator sends crypto to little DeFi protocol
According to the latest reports, it seems that Ethereum (ETH) founder Vitalik Buterin is catching the attention of crypto sleuths after moving 500 ETH to an under-the-radar decentralized finance (DeFi) project.
"Blockchain security firm PeckShield first spotted the transaction and revealed that a wallet controlled by Buterin transferred the ETH stack to DeFi protocol Reflexer," the online publication the Daily Hodl notes.
Reflexer is a platform designed to enable users to mint stablecoins by using their crypto as collateral.
"The protocol issues RAI, a crypto asset backed by Ethereum that aims to maintain a stable value in order to protect holders from the volatility of the markets. According to PeckShield, Buterin used the 500 ETH to accumulate stablecoins."
We suggest that you check out the complete article in order to learn more details about all this.