There are all kinds of optimistic predictions about he DeFi finance these days.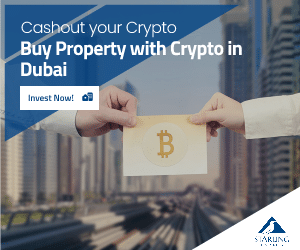 It's been revealed that the closely followed crypto analyst sees big potential for decentralized finance (DeFi) to disrupt the traditional financial system.
DeFi is still revolutionary
During a new discussion on crypto analyst Benjamin Cowen's YouTube channel, the host of InvestAnswers says that DeFi is still as revolutionary as people said it was in 2020.
"I am huge into DeFi. I'm a tradFi guy now so I can see the potential. I can see what's actually happening live, the development of DApps (decentralized applications) that literally revolutionize everything from the payment business to the borrowing, lending, financing, derivatives. Everything is going to move to the chain. Everything will be tokenized."
As the online publication the Daily Hodl notes, the total value locked in decentralized finance protocols is going from just under $30 billion in 2020 to its current $71.59 billion. It's also worth noting the fact that the analyst says that the sector will continue to grow.
He also said that he's bullish on smart contract platforms Ethereum (ETH) and Solana (SOL). This is reportedly because of the anticipation that DeFi will take over the traditional financial system.
"DeFi will be huge. It's going after a $40 trillion market. That's why I'm so bullish on things like Ethereum despite its problems and its delays and everything else and Solana."
He continued and said the following:
"I think there'll be room for many later ones to do a whole bunch of stuff that will literally disrupt the traditional banks, the Visas and Mastercards, the borrowers, lenders, the capital markets – you name it. Everything is going to be upset. We just don't know when a tipping point is going to come."
The crypto market is currently undergoing a correction. Stay tuned for more news and make sure to keep an eye on the crypto market these days.