It's been just revealed that an important DeFi trader manipulated AVAX token by using DEX GMX. Check out the latest reports below.
Manipulating AVAX token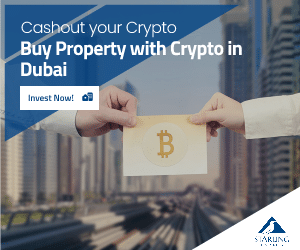 CoinDesk just revealed that a savvy crypto trader deployed millions of dollars to manipulate the prices of Avalanche's AVAX tokens on the decentralized exchange (DEX) GMX.
T%he trader reportedly took profits of upwards of $500,000 by utilizing a strategy that exploited a basic loophole.
GMX, like other DEXs, relied on smart contracts to match traders between decentralized finance (DeFi) users.
According to the reports, the decentralized finance refers to trading activities carried out on a blockchain without the use of a third party.
Here's what the online publication mentioned above said:
"DEX allows users to trade spot and perpetual futures using its on-chain trading interface at low fees and has processed more than $45 billion in trading volume since its inception in 2021."
Here's a relevant tweet:
We were notified of price manipulation of AVAX/USD on reference exchanges by monitoring systems and community members.

While we review the occurrence, open-interest for AVAX has been capped at $2m long / $1m short.

GLP and GMX trading markets continue to operate normally.

— GMX 🫐 (@GMX_IO) September 18, 2022
We suggest that you check out the complete thread on Twitter in order to learn more details about the issue.
5/ this isn't an exploit as much as GMX working as designed! X executed large trades in against GLP holders with 0 slippage: at the oracle price without factoring any price impact

in the real world, putting on risk requires you to pay liquidity providers on the opposite side

— Joshua Lim (@joshua_j_lim) September 18, 2022
Earlier today, we revealed that a popular crypto strategist has addressed one low-cap altcoin that he says could explode in the coming weeks.
The pseudonymous analyst known in the industry as The Crypto Dog said that he sees GMX (GMX) as his "well-researched and high-confidence play."