The crypto market exploded during the past few days and some coins managed to surge by more than 40% in just a few hours. Dogecoin surged by more than 340% and there are some pretty bullish predictions about its price.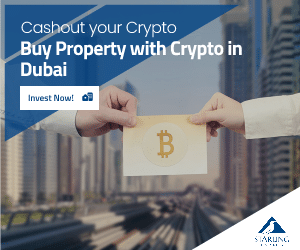 A high-profile analyst whose reputation in the crypto space continues to rise amid his sharp altcoin calls is saying that Dogecoin (DOGE) is not done surging.
The crypto strategist known as Kaleosaid that he envisions DOGE meteorically rising by over 315% from its current price of $0.36.
The $DOGE fractal from 1 penny to 8 cents overlaid on top of the current move would have the price top out slightly over $1.00. pic.twitter.com/aSyIcuYupt

— K A L E O (@CryptoKaleo) April 16, 2021
Kaleo is also looking at Dogecoin's trajectory against Bitcoin (DOGE/BTC).
He said that the coin which started as a joke in 2013, to climb nearly 100% against BTC from 0.00000573 to 0.00001150.
"DOGE/BTC perfect so far compared to the last major move's fractal. KEEP SENDING."
Dogecoin has been making headlines lately a lot.
Cardano's Charles Hoskinson addresses the DOGE "bubble"
It's been just revealed that the Cardano creator, Charles Hoskinson said that the Dogecoin bubble is about to collapse.
The coin surged by 522% in just the past seven days.
The asset has rallied 10,650% on the year from $0.004 in January to an all-time high of $0.43 and has entered the mainstream – the crypto gained attention and support from Tesla CEO Elon Musk and billionaire entrepreneur Mark Cuban.
"DOGE has always been, for our industry, kind of an inside joke, a pet rock, a fun, light-hearted thing. It just seems to always be around, but [is] something, for the most part, we have never taken seriously," he said.
He continued and said: "Recently, due to the efforts of Elon Musk principally and market manipulation by clever whales, Doge has become stratospheric and has become a haven for new entrants into the cryptocurrency space."