Geoblocking parameters have become a control mechanism all over the world, preventing local populations from partaking in igaming. This is the area where experts predicted a market volume of a trillion dollars by 2025. Moreover, igaming programs don't have a philanthropic nature and, more than that, they do not offer real stakeholder opportunities.
DoubleJack changes the paradigm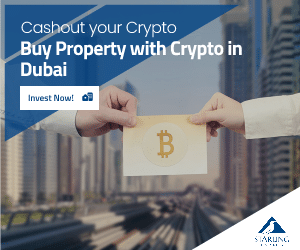 With the help of its utility token, DoubleJack wants to change the paradigm that's been preventing users globally from accessing igaming and adding a philanthropic element. To achieve this, the global fintech startup launched its Tron-based DJACK utility token that will be giving geo-blocked users access to the lottery platform and the associated benefits.
The funds from the utility token sale will be used in order to create an insurance program and sell insurance-linked securities (ILS) for its lotto program, which will allow the company to offer a larger jackpot for its programs.
The new token offers users innovative opportunities
The new token that DoubleJack offers will grant buyers access to the platform to buy lottery tickets and multiple other opportunities, including:
Influencer income: According to the official press release, token holders will get the chance to earn passive income by becoming influencers and sending referral QR code links to other people. For every 20 people who are getting a referral code, the influencer will learn a passive income of $100. An influencer can work his/her way up to $6 million over time. The passive income amount depends on the influencer's DoubleJack.Club status. Passive income will be distributed from one-third of the lottery's total jackpot.
Wealth-management: Winners of the jackpot lottery will receive the opportunity to work with Turner Little wealth management company in order to help them get their business objectives.
Philanthropic opportunities: Influencers are encouraged to develop charitable initiatives, contributing to local charities with their passive income.
Building a lottery ecosystem the right way
DoubleJack's main goal is to build a philanthropic lottery ecosystem, and for this, they are using their utility token sale to accrue funds for building its captive insurance company and offer insurance-linked securities to institutional and accredited investors.
The influencer program has been launched at the end of 2020, and the project founders anticipate a huge success.
"We are proud to release our utility token to users all around the world, breaking down geoblocking barriers and empowering everyone to earn a passive income and become involved in charitable endeavours," says the DoubleJack's founding team.
The team behind the project continues and reveals that, "as entrepreneurs passionate about paying it forward and building an ecosystem built on altruistic principles, the ICO is a massive step toward realizing our vision for a philanthropic-driven, global lottery platform."
DoubleJack is one of the pioneers in this global igaming scene, and the philanthropic vision should inspire others to walk the same path.