It's been just revealed that Edward Snowden just addressed the importance of Bitcoin and crypto. Check out the latest reports below.
SNOWDEN 💥 #Bitcoin and crypto "level the playing field" between government and private citizens 💥 pic.twitter.com/4NSX7Vvjwq

— Bitcoin Magazine (@BitcoinMagazine) March 17, 2022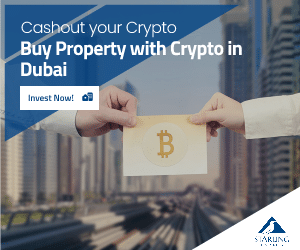 Someone said: "It is high time for the government to pay attention to Bitcoin and cryptocurrency in general. As soon as I started holding my money in usdt I was surprised at my passive profit."
One other follower posted this: "Yes, there are a lot of passive profits, as you say, but inflation is also catching up with you, and you need to speed up the pace at which you earn."
Another follower dropped their opinion and said: "The government once had absolute power over our finances, but now they can't just freeze or take away your funds at will. With Bitcoin and cryptocurrency you are incharge, and until you give access, no one can take away what's yours. Cryptocurrency truly leveled the playing field."
Regarding the price of Bitcoin today, at the moment of writing this article, BTC is trading in the green and the king coin is priced at $40,586.
Bitcoin optimistic predicitons are out
In a new video, the host of financial YouTube channel InvestAnswers explained that the spike in Bitcoin's volatility during a sideways market indicates a potential rally for the top crypto.
"Now what happens after a spike in volatility when the price is flat? Yes, bounce up."
The host says that every other indicator suggests Bitcoin is approaching breakout level.
"You've got lower highs coming down the pike ever since the beginning of this year and you got higher lows. You had a $33k floor on January 24th… then we had the second floor, $34.6k, on February 24th."
Stay tuned for more news.