Edward Snowden, the well-known whistleblower who leaked evidence of governments' illegal acts, such as mass surveillance, espionage, computer hacking, phone tapping, etc., has joined the ranks of those who believe that China's ban on Bitcoin will benefit the cryptocurrency. He also recently wrote about the price of Bitcoin, which is almost ten times higher than the last time he did.
The Chinese Ban Does Good for Bitcoin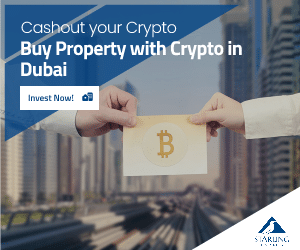 Even though China has been hostile to the cryptocurrency industry for nearly a decade, it took the sentiment a step further this year. The nation reiterated its ban in May, but it also intensified it by going after miners: the authorities forced many of them to close their operations or move to other, more hospitable environments.
In September, China's central bank restricted all local organizations from doing business with companies activating in the digital asset space. Although these developments are not exactly new, they have resulted in short-term price drops for BTC and the rest of the crypto market.
Perhaps our generation's most famous whistleblower, Edward Snowden, weighed in on the issue: he stated on Twitter that the Chinese ban has 'just made Bitcoin stronger.'
"Sometimes I think back to this and wonder how many people bought #Bitcoin then. It's up ~10x since, despite a coordinated global campaign by governments to undermine public understanding of – and support for – cryptocurrency. China even banned it, but it just made Bitcoin stronger," he tweeted.
Snowden also discussed BTC price trends since last March, when it fell below $4,000 because of the pandemic-induced market collapse. Back then, he posted about buying more asset shares because the daily drop of 50 percent was 'too much panic and too little reason.'
Since then, being over ten times up is an impressive achievement, especially given that BTC was banned (again) in China during this timeframe. As a result, the number of people who believe that the Chinese ban will benefit bitcoin continues to rise, with some even claiming that other countries, such as the United States, will benefit from it.