El Salvador has been in the spotlight a lot lately due to the crypto stance that it approached. Check out the latest reports involving the nation.
El Salvador buys back bonds totaling $565 million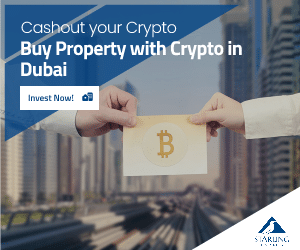 According to the latest reports, El Salvador has bought back a portion of its sovereign debt bonds maturing in 2023 and 2025, totaling $565 million, President Nayib Bukele said on Wednesday.
Official data notes that El Salvador purchased 54% of the bonds maturing in 2025 for a total of $432 million. And it bought 22.4% of the bonds maturing in 2023, for a total of $133 million.
Bukele said that El Salvador is going to launch a new offer for the remainder of the 2023 and 2025 bonds in eight weeks.
Bukele also said that the latest repurchase will be done "at market prices."
Bukele notes that the initial repurchases have saved the country more than $275 million.
The bond repurchase was launched on Sept. 12. This is seen as an attempt by El Salvador to dispel rumors of a potential default on its debt.
The Central American country has had strained relations with the traditional credit market, and this happened especially after it established Bitcoin as a legal tender in September 2021.
Bitcoin is still in the buy zone, new reports say
An important crypto analyst known for calling the Bitcoin (BTC) May 2021 collapse says BTC is still in the "buy zone" despite the sputtering market.
The pseudonymous trader known as Dave the Wave said that Bitcoin is in an extended sideways range within the buy zone.
"Extended sideward range forming within the buy zone. Would like to see held."
The online publication the Daily Hodl notes the following:
"The monthly MACD did wonders for predicting the top [loss of momentum/ blue arrow]. Histogram is now as over-extended as previously… and on a similar time-range. Bullish [for optimal buying as opposed to buying the top]."