According to US Senator Elizabeth Warren, cryptocurrency is being used to enable various illegal activities and illicit financial transactions.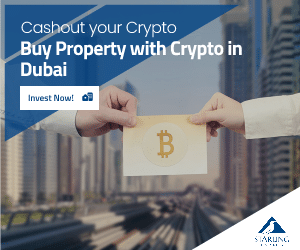 According to the Massachusetts Senator, cryptocurrency is being utilized by "rogue nations," oligarchs, and drug dealers to finance their unlawful activities.
A bill has been proposed by a prominent cryptocurrency critic to tackle the unlawful utilization of digital assets.
"Did you know that rogue nations, oligarchs, and drug lords use crypto to launder billions in stolen funds, evade sanctions, and finance terrorism? It's a big problem, but one we can fix."
She continued and said this:
"I have a bill that will close loopholes and apply common-sense rules to the industry."
In December 2022, Warren proposed the Digital Asset Anti-Money Laundering Act of 2022, which seeks to enforce money laundering regulations that are applicable to the conventional financial system onto the crypto industry.
Crypto hacks and exploits
It's been revealed that the crypto hacks and exploits from last month mostly targeted BNB Chain. Check out the latest reports about this below.
Recent data unveils that in May, 50% of all crypto hacks and exploits were aimed at Binance's BNB Chain, the blockchain utilized by the world's biggest crypto exchange platform.
A recent report from DappRadar, a market intelligence platform, states that there were 24 incidents in May resulting in a total loss of $54 million. This is a significant drop from the previous two months, which saw losses of over $100 million and $200 million respectively.
"According to data from the REKT Database, May 2023 recorded 24 incidents, resulting in a combined loss of $54 million. While this figure may appear relatively lower than the preceding months, where losses exceeded the $100 million mark, it still emphasizes the need for heightened security measures in the industry."
According to DappRadar, out of the 24 incidents identified, BNB Chain was singled out in half of them, while Ethereum (ETH), the top smart contract platform, was targeted in less than a quarter of them.
Here's what the official notes revealed:
"The majority of these incidents, precisely 50%, targeted the BNB chain, while 22.7% affected the Ethereum network. This distribution underscores the importance of addressing security gaps across different blockchain ecosystems."