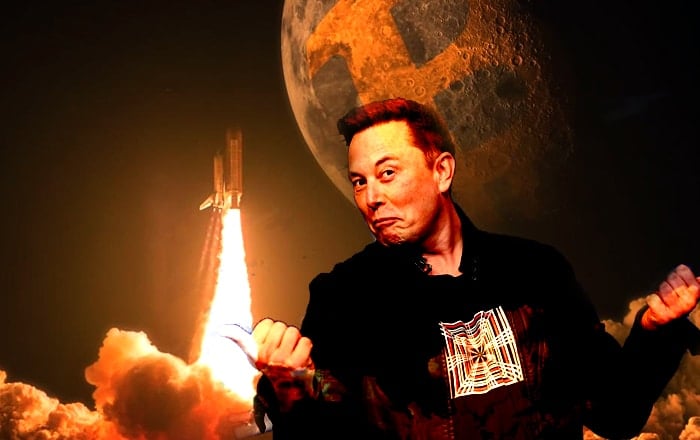 Elon Musk has been boosing Bitcoin indirectly lately by offering the king coin massive support.
Just the other week, we were revealing that Bitcoin was booming and the coin managed to surge by a few thousands of dollars in under an hour.
Twitter is going crazy with excitement, and more important figures in the crypto space already noted that Elon Musk charged his bio. So did Jack Dorsey.
Check out a relevant post below – it seems that these moves are the ones triggering the massive bull run.
It's happening. #Bitcoin becomes the flag of technology, and all web services gradually get rebuilt on crypto.

We're going back to our roots: encryption, privacy, peer-to-peer, the rights of the individual, free expression, and decentralization of power. https://t.co/kjvl5GmIpK pic.twitter.com/C0kBpVLF0O

— balajis.com (@balajis) January 29, 2021
Elon Musk continues to support Bitcoin
The Block Crypto online publication just revealed that Musk is offering even more support to Bitcoin these days, calling the asset a "good thing."
"I think bitcoin is really on the verge of getting broad acceptance by sort of the conventional finance people," Musk stated on Sunday night in a Clubhouse chat session. He also said, "I don't have a strong opinion on other cryptocurrencies."
He continued and said that many of his friends had convinced him to buy bitcoin in the past, but he is "late to the party."
"Many friends of mine have tried to convince me to get involved in bitcoin for a long time," he explained, and then he added that he should have bought some BTC back in 2013.
He also had some words to say about Dogecoin, and we suggest that you check out the original article.
Better late than never #Bitcoin pic.twitter.com/hLwuBcwSeh

— Bitcoin Meme Hub 🔞 (@BitcoinMemeHub) February 1, 2021
At the moment of writing this article, Bitcoin is trading in the red, and the coin is priced at $33,662.33. There are all kinds of optimistic predictions about the price of BTC these days.