Elon Musk, Justin Sun, CZ_Binance, Gemini and More Twitter Accounts Hacked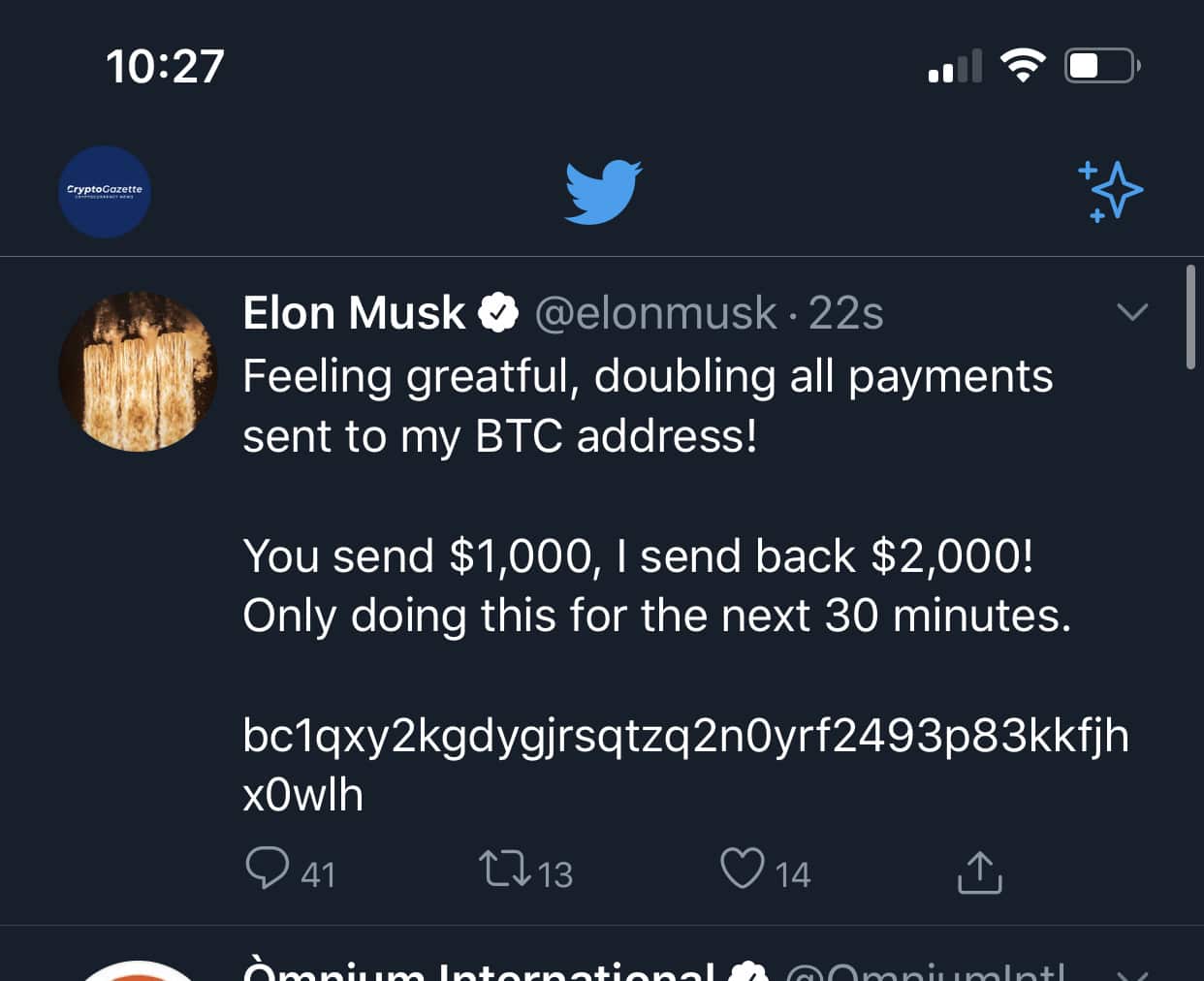 Attackers are promoting a scam crypto giveaway in multiple big crypto accounts such as leading exchanges, known individuals and more.
Most of them start with:
I am doubling all payments sent to my BTC address for the next 30 minutes. You send $1,000, I send you back $2,000.
I am a technical writer, author and blogger since 2005. An industry watcher that stays on top of the latest features, extremely passionate about finance news and everything related to crypto.
CEX.IO
Coinbase
Binance
Lasted news