Elon Musk's SpaceX Accepts Dogecoin As Payment To Launch DOGE Mission To The Moon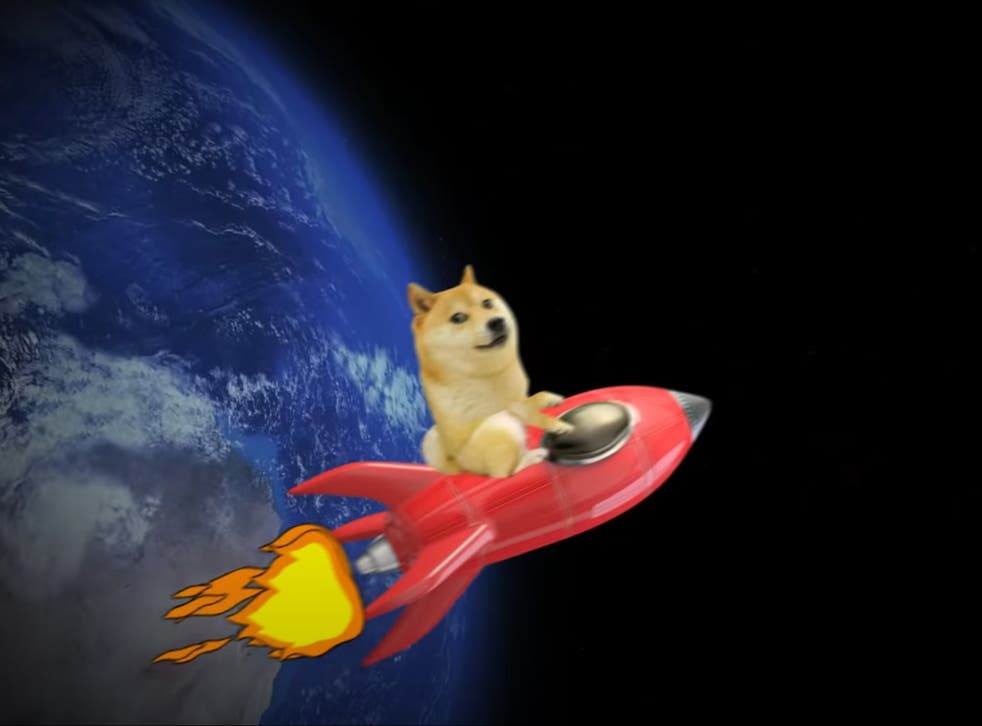 Elon Musk refuses to leave the spotlight, and so does Dogecoin. According to the latest reports coming from CNBC, SpaceX will launch the "DOGE-1 Mission to the Moon" in Q1 of 2022, with the company accepting the meme-inspired crypto as full payment for the lunar payload.
Dogecoin-funded mission
The official notes report that Geometric Energy Corporation announced the dogecoin-funded mission on Sunday, which SpaceX's communications team confirmed in an email to reporters.
SpaceX is going to put a literal Dogecoin on the literal moon

— Elon Musk (@elonmusk) April 1, 2021
CNBC also noted that the mission's financial value was not disclosed.
DOGE-1 will fly a 40-kilogram cube satellite as a payload on a Falcon 9 rocket, with Geometric Energy Corporation saying its payload "will obtain lunar-spatial intelligence from sensors and cameras on-board with integrated communications and computational systems."
SpaceX vice president of commercial sales Tom Ochinero said in a statement that DOGE-1 "will demonstrate the application of cryptocurrency beyond Earth orbit and set the foundation for interplanetary commerce."
Geometric Energy Corporation proudly announces the DOGE-1 Mission to the Moon — the first-ever commercial lunar payload in history paid entirely with DOGE — will launch aboard a SpaceX Falcon 9 rocket.https://t.co/V43VFLD6sp

— Geometric Energy Corporation (GEC) (@GeometricEnergy) May 9, 2021
"We're excited to launch DOGE-1 to the Moon!" Ochinero said.
Someone commented: "Wait, WHAT?!#Dogecoin was used flawlessly as a payment method in a SpaceX business transaction, setting a future monetary precedent?! This is AMAZING. Congratulations SpaceX and GEC for this historic transaction! Doge to the moon!!! #dogetothemoon #dogearmy #doge."
Elon Musk just teased his Twitter followers about the possibility of dogecoin (DOGE) being featured in his Saturday Night Live hosting debut – this obviously prompted a spike in the digital asset's price.
Here's Musk's tweet below:
The Dogefather
SNL May 8

— Elon Musk (@elonmusk) April 28, 2021
CoinDesk noted that the tweet seemingly triggered excitement among dogecoin traders that the meme-based crypto would see further attention in front of a large television audience.