EOS Co-Founder Has A Massive Bitcoin (BTC) Prediction – BTC To Reach $333,333?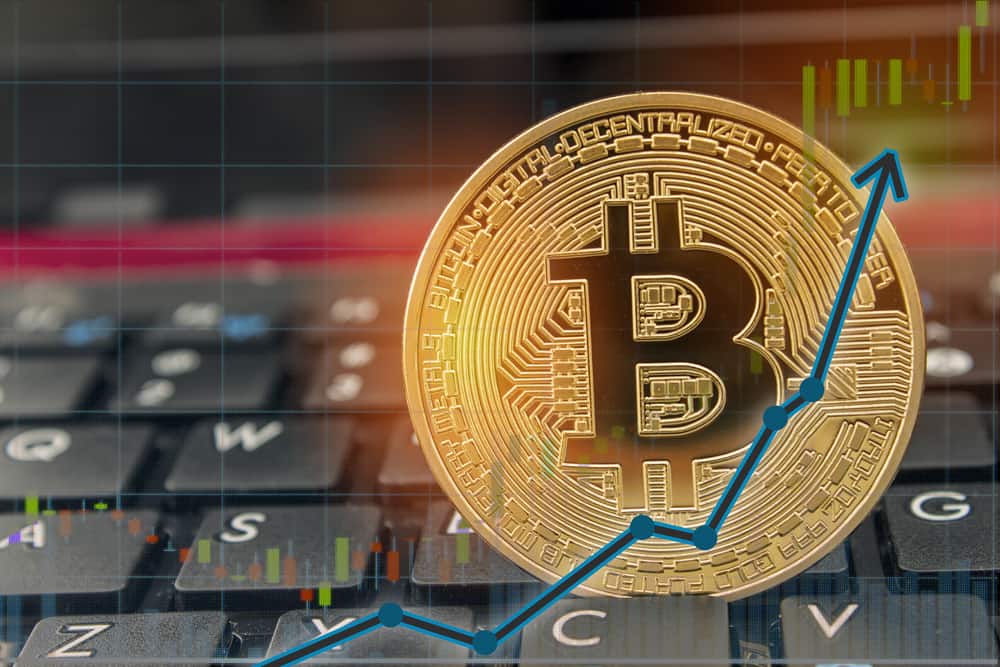 The crypto space has been flooded with Bitcoin-related predictions this year.
The great thing is that so far, most of them have been bullish and they also come from relevant people, that's what makes them so valuable.
2019 should see the prices of the digital assets surge and this year is also expected to bring crypto mass adoption.
BTC to replace gold and hit $333,333
The most recent Bitcoin prediction comes from EOS co-founder and CEO Brendan Blumer.
He said that BTC would inevitably become the number one commodity to store value and this means that it will also be able to replace gold.
Gold has roughly $7 trillion outstanding. If Bitcoin were to replace gold and its market cap soared to $7 trillion, each Bitcoin would be worth around $333,333.
After all the 21 million BTC have been mined, Blumer said that the crypto's transaction fees would also increase, but there will be a solution to this issue.
Over the next two decades, #Bitcoin will replace #gold as the leading commodity to store value

— Brendan Blumer (@BrendanBlumer) March 17, 2019
Scaling solutions such as the Lightning Network will be able to create cheaper options for transaction BTC.
Most of the activity will flow to scalable layer-two solutions, but Bitcoin's awareness and liquidity will continue to compound

— Brendan Blumer (@BrendanBlumer) March 17, 2019
Bitcoin trading volume hits 11 billion
BTC has seen some pretty impressive achievements these days, and these are usually what lead people to make positive predictions.
For instance, the latest good news is that the daily trading volume for Bitcoin (BTC) managed to surpass $11 billion yesterday, March 15. This hasn't happened at all since April 25, 2018.
There have been a lot of positive predictions regarding Bitcoin in 2019, and they keep coming.
Another recent prediction worth mentioning comes from the Fundstrat founder and head of research Tom Lee who just said that he believes that the most important digital currency is only six months away from a bull run.
In the latest interview with CNBC, Lee said that Bitcoin's fundamentals are now stronger than they've ever been.
Bitcoin has also recently broken the $4,000 level, and we'll have to wait and see where BTC goes from here.