Both EOS and NEO are described as potential Ethereum killers and they could give the crypto quite a challenge if it's not able to address its own weaknesses.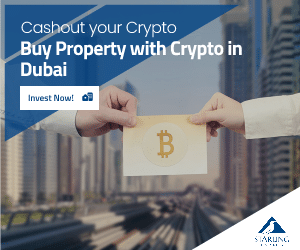 It's also interesting to compare the two cryptos and find out which one has more potential to deliver what it promises.
NEO
NEO is Chinese-based crypto that operates based on a smart economy. The team behind NEO wants to help improve the way in which assets are digitized via its digital identity economy. The smart contract platform makes it easy for developers to code and deploy dApps in more languages which include C, C+, Java, and JavaScript. NEO also has a unique dual token platform that uses GAS to run projects, and Neo users can earn gas and use it in their very own projects, or they can choose to trade it with other NEO users.
NEO's main project is Ontology and led to more projects built on top of the NEO blockchain, and the most relevant ones are THEKEY, Switcheo.io, Moonlight, RedPulse, Zeepin, and NEX.
NEO Global Capital and Fenbushi also teamed up in order to forge the development of the NEO ecosystem.
EOS
The EOS project is developed by Block.One for the EOS community and it's one of the top new platforms these days. Even if it was faced with a few drawbacks before the Main Net launch (a buggy network, for instance) it still has the necessary appeal for investors to consider it as a viable option.
The platform is designed to offer high scalability for the development of dApps and blockchains. It supports various services such as cloud storage, authentication, accounts, hosting, and databases.
One massive strength boasted by EOS is the vast amount of transactions that the network is able to handle and the fees that are almost zero. It offers the great advantage of handling a limitless number of dApps and smart contracts. The fact that EOS has lots of use cases makes it a potential threat for Ethereum.
Final verdict
Both EOS and NEO have enough potential for future growth. EOS might have had a better 2018 so far, but it still needs to further clarify its Main Net-related issues. NEO hasn't grown these days, but on the other hand, almost all the crypto market is in red for the moment.
Now, EOS is traded at $13 on CoinMarketCap at and NEO is currently being traded at $48.99.
If we compare the two cryptos, EOS seems to have higher potential if the community stays together and if it fails, NEO will be the one challenging Ethereum first.