September has been a bearish month for most top coins. However, as October approached, there was renewed market excitement among participants.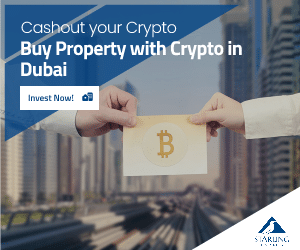 To say the least, the start of Q4 has been explosive, with Bitcoin and Ethereum gaining nearly 10 percent in just 12 hours. Although they met these significant gains with consolidation at key resistance levels, the market's anticipation for the fourth quarter of 2021 has increased.
Continuous Breach
On October 1st, Ethereum (ETH) broke through the $3100 resistance level, trading today at $3275, representing daily gains of nearly 7.71 percent and weekly progress of 10.77 percent.
The Relative Strength Index (RSI) for ETH saw a significant increase as cash inflows poured in on longer timeframes. Therefore, although Ethereum was facing significant resistance at the $3300 level, there were clear signs that the top altcoin was on a positive growth trajectory. One indicator was the fact that the system burned over 1.2 billion dollars in ETH in the third quarter. This paved the way for market supply shock narratives.
Combined with price gains and a noticeable decline in Ethereum reserves on exchanges, the conditions mentioned above may cause a supply shock, which could drive up the price even further in the medium term.
Ethereum's Metrics
The ASOL for ETH was at its lowest level since October 20th today; the spending of young coins caused this downward trend. This move is frequently associated with traders and short-term investors.
This also implies that older transaction outputs are dormant, and there's confidence in holding the asset high. Thus, while some metrics paint a bullish picture for the top altcoin, the price will face significant resistance in the future. It will be critical for ETH to reverse this trend to sustain its recovery; only then will the $3500 level truly be in the cryptocurrency's sights.