Ethereum Can Still Outperform Bitcoin, Analyst Says – ETH To Rise To $360 Soon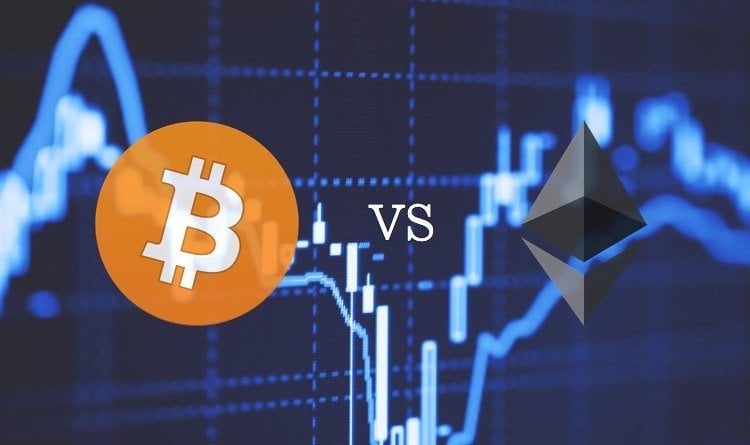 Ethereum was recently in the spotlight when it's been revealed that there's a buy signal that's been flashing for the coin and for Bitcoin and XRP as well.
It's been reported that real-time indicators on social trading platform TradingView shifted into a bullish territory for BTC, ETH, and XRP.
All three coins have a buy rating on the daily, weekly, and monthly time frames, according to the indicators.
ETH can outperform BTC
A prominent crypto strategist said that ETH could outperform BTC in a new long-term market cycle, according to the latest reports coming from the online publication the Daily Hodl.
Josh Rager has been mapping the path of ETH since back in 2016, and he pointed out the fact that the current price action of the crypto lines up with the movements from late 2016.
This was before the huge rise in price to an all-time high of $1,432.
Rager has the following suggestion: he believes that investors who want to own BTC could potentially buy ETH and try to time the market. He suggests selling ETH for BTC toward the end of a crypto bull run.
"This chart is a beauty. Accumulation zone that began back in 2016, imagine seeing the price go back down in this range and not buying or swing trading," he said.
He continued and explained, "Don't underestimate ETH, it can run against and outperform the Bitcoin chart. One can use ETH to stack sats…"
ETH will rise to $360 soon
Rager said that he's looking for ETH to rise to $360 from the current price of $249.
After this happens, he believes that the coin will go straight to the moon.
"The official 'send it' level for ETH/USD is breaking and close above $360 on high time frames," Rager said.
He continued and said that "For anyone who wants to accumulate, if you're not in by $360 then I'm sorry. No need to fomo, pullbacks will come and you've got plenty of time. Keep an eye on how price reacts there."
The crypto market is under a correction move today, with most coins trading in the red.
CoinMarketCap
CoinMarketCap is a website that provides cryptocurrency market cap rankings, charts, and more. It was purchased by Binance for $400M in 2020.
I am a technical writer, author and blogger since 2005. An industry watcher that stays on top of the latest features, extremely passionate about finance news and everything related to crypto.