According to the latest reports, it seems that there is an Ethereum competitor that is ready for a price surge. Check out the latest reports about this below.
Ethereum competitor is poised for a price surge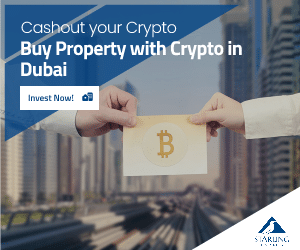 One of the few crypto analysts who bought Bitcoin (BTC) at the bottom in November says that there is an altcoin that's been steadily rising and appears ready for a big breakout.
The pseudonymous trader, who goes by the name DonAlt, made sure to explain the fact that the Ethereum rival and interoperability protocol Cosmos (ATOM) now has one of the best charts in the crypto market.
He said that if we assume the fact that Bitcoin remains on course without a major breakdown, ATOM appears to have major strength after withstanding a brutal bear market.
"ATOM is one of my favorite coins as well, and it's been doing wonderfully. It just looks really really good. I've been shilling it for a while…"
He continued and said this:
"I love the ATOM chart. Reason being is everything else nuked and ATOM just held in a range during a massive altcoin bear market."
He concluded by saying the following:
"And this range high has been tested more than – I don't want to say any mom jokes. But whatever. It's been tested too many times. If you go back [to range high] it just looks too good. That's against Bitcoin, while everything else has been nuking massively."
DonAlt says ATOM looks like it wants to break resistance and rally from its current price of about $15 to $22 – this would mean a 46% increase.
Institutions spark massive crypto adoption
According to the latest reports, it seems that the popular on-chain analyst Willy Woo thinks institutions could be the driving force behind the recent Bitcoin (BTC) rally.
Woo said recently that the BTC rally coincides with a new pattern of billions of dollars worth of stablecoins flowing onto exchanges "during work days only." Check out our previous article in order to learn more details about this.