According to blockchain research, there is far fewer Ethereum (ETH) available on price setting exchanges now than a year ago. Last year, 24.1 percent of the entire Ethereum supply was on exchange platforms in September 2020, equating to approximately 28 million ETH, or $86 billion.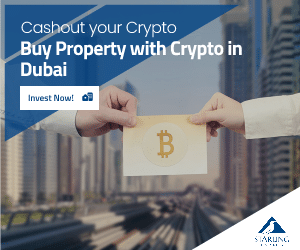 However, as of Sunday, 16.1 percent of ETH's total supply, or 18.8 million coins worth $58 billion at the current price, was on exchanges. Over a year, owners withdrew approximately 10 million ETH from exchange platforms monitored by Santiment to their cold wallets or possibly to DEXes and DeFi.
The more hostile situation in China may have pushed users to decentralized exchanges and dApps, with about 1 percent of total supply withdrawn in just the last month. That amounts to approximately 1.1 million ETH, valued at $3.4 billion. Still, the withdrawal from exchanges has been regular and steady over the year, making it unlikely to explain any single event or reason. Instead, many new long-term buyers may have withdrawn the asset to cold wallets rather than holding it on exchanges.
Furthermore, older users now have far more options than simply sending their Ethereum to exchange platforms. They can use it as collateral to borrow DAI, obtaining USD stablecoins while paying no taxes because it is technically borrowing. They can do the same thing, but borrow Curve instead and lock that to increase it on Yearn, with almost limitless carding possibilities. The price may fall against them, but that would probably be a tax loss since they still have the tax-free DAI, with the complexity here only increasing.
These changes likely mean that the days of sending your tokens to some exchange platform in Tokyo in the hope of receiving a dollar check are now perhaps for the lazy, casuals, and simple exits. New technology like DeFi is increasingly keeping crypto value within crypto rather than letting it go off to fiat. Therefore, the drop in exchange rates may coincide with the DeFi summer of last year and its subsequent increase to 7.8 million Ethereum.