Ethereum is making some bullish moves, and despite the market volatility, there are all kinds of optimistic predictions involving the price of ETH.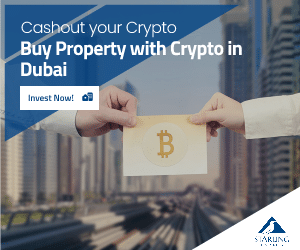 At the moment of writing this article, ETH is trading in the green, and the coin is currently priced at $3,518.92.
Crypto Twitter is celebrating the bullish moves for ETH.
#Ethereum is back above $3,500.

— Binance (@binance) September 1, 2021
The coin is up by almost 5% in the past 24 hours.
The Street online publication notes that while Bitcoin continues to struggle with the $50,000 level, Ethereum is trying to break out.
The popular coin is now hitting its highest level since May, causing many investors to wonder just how far this rally can go.
ETH is set up for a potential monthly-up rotation in September.
"If we can get an upward break of the recent range, it could put the 78.6% retracement on the table near $3,800. Above that and $4,000-plus is in play."
Ethereum is ready for a massive move
Check out the latest predictions about Ethereum.
Altcoin Daily host Aaron Arnold recently said that he believes Ethereum (ETH) is poised for a massive move up amid exponentially strong fundamental growth.
In a new video, Arnold revealed that Ethereum is going through a supply shock courtesy of the EIP-1559 update.
Just in case you don't know, this will permanently remove a certain amount of ETH from the circulating supply each time a transaction is processed.
"The Ethereum block space is getting used and because Ethereum changed its monetary policy, an insane amount of ETH is getting burnt, over 100,000 ETH due to NFTs platform, DEXs (decentralized exchanges), DeFi (decentralized finance), play-to-earn [games], stablecoins."
Another reason why Arnold is bullish on Ethereum is due to its low annual inflation rate.
"For the first time, Ethereum's daily issuance was actually lower than that of Bitcoin. So understand this: ETH's net inflation was 1.1% annualized and Bitcoin's net inflation was 1.75% annualized."
Stay tuned for more news, and make sure to keep your eyes on the market.