There are some Ethereum-based layer-2 projects that have been in the spotlight during the past week. It's also important to note that some of the sector's associated token prices are up a lot in YTD terms.
Ethereum layer 2 token prices are up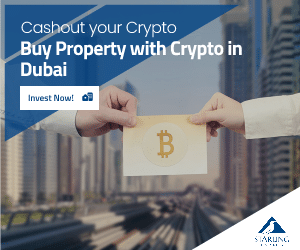 As Blockworks notes, it seems that traders are now speculating on a March launch of the next major Ethereum upgrade, dubbed Shanghai.
It's important to note that this would enable the withdrawal of staked ETH from validators – this is a planned change that has been an anticipated move from industry participants since the Merge.
"Volatility has been at its lowest in the crypto market in the past weeks," David Cicoria, head of quantitative development at crypto custodian Hex Trust, told Blockworks.
Cicoria reportedly continued and said the following:
"This coupled with the announcement of lower interest rates, Ethereum's upcoming Shanghai upgrade, and FOMO from some investors has pushed prices up for layer-2 tokens."
There are reportedly several projects built around Ethereum that are posting double-digit gains.
It's important to note that these include the open protocol — aimed at decentralized exchange order books — Loopring whose token, LRC, is up more than 18% YTD.
We suggest that you check out the complete article posted by Blockworks in order to learn more details about this.
Ethereum and altcoin prediction is out
A popular crypto strategist is predicting a surge for one AI-focused token while updating his forecast for Ethereum (ETH) and Lido DAO (LDO).
Pseudonymous analyst Altcoin Sherpa said recently that Fetch.ai (FET), a platform that aims to bring together artificial intelligence and blockchain, is showing strength based on its 200-day exponential moving average (EMA).
Regarding the price of ETH today, at the moment of writing this article, ETH is trading in the green, and the coin is priced at $1,333. Stay tuned for more news.