It's been just revealed that the Ethereum merge is still not priced in. Check out the latest reports about all this.
Ethereum price prediciton is out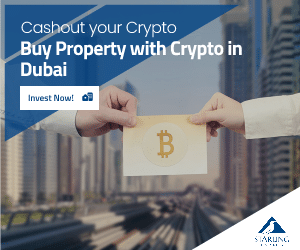 BitMEX co-founder Arthur Hayes said not too long ago that the market still hasn't priced in the significance of Ethereum's (ETH) successful transition to a proof-of-stake consensus model.
It's been just revealed that during an interview with Raoul Pal of Real Vision, Hayes said that the Ethereum network is now capable of supporting a new ecosystem filled with new businesses and protocols. This is something that hasn't been priced in for ETH just yet.
"Obviously, the price of ETH isn't reflecting this right now because we have overriding liquidity concerns, but I do think, assuming that the upgrade continues to go well, you have these interesting things [that are] going to create new businesses for the entire ecosystem, which might not be completely apparent today. It might take six to 12 months for people to go 'Oh okay, now I get it.' "
He continued and said the following:
"There are these new primitives that are completely… They owe their existence to the fact that there is this yield that I can count on if I stake my ETH."
At time of writing, Ethereum is valued at $1,297.
This could trigger an explosion in the crypto market
According to the latest reports, the billionaire investor and hedge fund legend Stanley Druckenmiller is expressing optimism over crypto assets.
Druckenmiller says in a CNBC interview that the lack of confidence and trust in central banks could lead to cryptos playing a "big role" when the rebuilding of economies starts.
"I still think… if the Bank of England, what they did is followed by stuff like that by other central banks in the next two or three years, if things get really bad… I could see cryptocurrency having a big role in a Renaissance because people just aren't going to trust the central banks."