Ethereum is making headlines these days following a new achievement. Check it out below.
ETH sees massive gains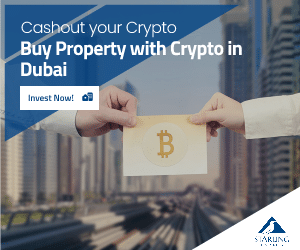 Ether rallied 16% last week, registering its biggest weekly gain since July. The recent positive change in the coin's tokenomics are helping the crypto outperform industry leader bitcoin.
Smart contract platform Ethereum's recent technological overhaul is beginning to have an intended bullish effect on its native token's price.
Ethereum managed to overshadow bitcoin's (BTC) 5% rise, CoinDesk data show.
"Both major coins are [finally] have their moment, but since people are still adjusting to ether's recent tokenomics changes, momentum is still stronger there for now," Jordi Alexander, chief investment officer at proprietary trading firm Seleni Capital said.
According to the latest news coming from CoinDesk, ETH's net issuance, also known as annualized inflation rate, "has declined from 3.6% to nearly 0%, falling below bitcoin's 1.7%, according to data sourced from ultrasound.money."
it's been also revealed that data from blockchain analytics firm IntoTheBlock shows ETHs net issuance has actually declined below zero.
"In other words, ether has turned deflationary – a coin with supply decreasing over time instead of increasing. That's at a time when investors worldwide are facing a shortage of assets that could protect their money from rampant inflation."
Check out the following quote as well:
"Ether may continue to outperform bitcoin as ETH's annual issuance continues to fall rapidly. Therefore, thanks to the transaction fee burn mechanism, any increase in on-chain activity should bring Ethereum firmly into deflationary issuance territory and may have a substantial outsized effect on Ethereum's price," Josh Olszweicz, head of research at digital asset fund manager Valkyrie Investments, told CoinDesk.
Shiliang Tang, chief investment officer at crypto hedge fund Ledger Prime, said the following:
"A lot of sidelined capital is more attracted to ETH storyline than BTC at the moment," Tang said. "I expect ETH to maintain lead over BTC, as ETH's deflationary nature will slowly be felt over time."