It's been just revealed that there is an Ethereum short squeeze on the way, according to the latest reports. Check them out below.
ETH short squeeze is on the way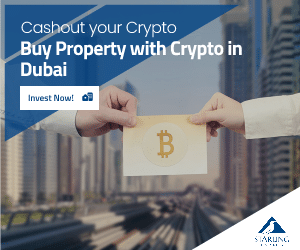 According to the latest reports coming from the online publication, the Daily Hodl notes the fact that ETH could be seeing a short squeeze soon.
A popular crypto analyst believes Ethereum (ETH) could be gearing for a rally en route to liquidating traders who are bearish on the leading smart contract platform.
In a new blog post, Justin Bennett says that the S&P 500's (SPX) rally on Friday could hint at the short-term performance of the crypto markets.
He explains the fact that an Ethereum breakout could trigger a short squeeze as he notes that there's a "significant cluster" of short liquidations up the $2,000 price level for ETH.
"A short squeeze happens when large numbers of traders who shorted an asset decide to cut their losses in response to an unexpected price bump. The squeeze then triggers additional rallies," according to the same online publication mentioned above.
Bennett stated the following:
"That could be telling, as cryptocurrencies like to target these areas, and $2,030 is the August 2022 high. Far more long liquidations are below current levels, but proximity matters, so the short liquidations up to $2,000 may influence ETH in the short term."
At the moment of writing this article, ETH is trading in the green, and the coin is priced at $1,803.
ETH is ready for bulls, reports say
According to the latest reports, it seems that the crypto strategist Benjamin Cowen is expressing bearish sentiment on Ethereum (ETH) amid failed efforts by the second-largest digital asset to climb back above a key resistance level.
In a new video, Cowen said that due to the high levels of "anxiety" for Ethereum that has built up around the $1,800 price, ETH is likely to fall.
According to Cowen, the level of "apathy" in the market is not as high relative to the bear season of 2019/2020.