Ethereum is in the spotlight again following the latest network upgrade. Check out the latest reports about this below.
ETH staking demand is booming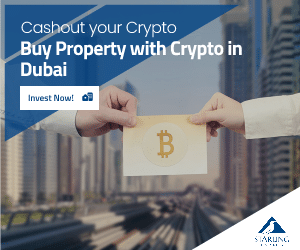 Ether (ETH) is witnessing its highest levels of staking activity. This is happening following a critical update earlier this year.
The network's transition to Proof-of-Stake (PoS) late last year, coupled with Ethereum's "Shapella" network upgrade in April, which enabled withdrawals of staked ETH as well as rewards, has led the demand for new validators to reach its highest level. This has been seen in two and a half years.
Previously, users could stake their ETH to the Beacon Chain as early as December 2020. It's also worth noting the fact that this has been seen only when Shapella was fully implemented – then it became possible to withdraw.
Blockworks online pubcalition notes the fact that as a result, over 1 million ETH was withdrawn shortly after the upgrade, sparking temporary concerns as to whether demand would simply rush to the exit indefinitely and cause the price of ETH to dip.
It's worth noting the fact that this has been balanced by an influx of eager validators waiting for activation. This shows a sustained demand for Ethereum staking, an analysis by Coin Metrics shows.
"The entry queue has reached its highest level since the Beacon Chain's genesis in December 2020, with a total of 64,000 validators eagerly waiting to participate," Coin Metrics said.
In contrast, there are effectively zero validators wishing to withdraw, that are stuck in the queue. That's a stark contrast to withdrawal queues just last month – back then, it stood at roughly 17,500.
BTC and ETH new potential bull runs
Accoridng to the latest reports, it seems that the crypto analytics firm Santiment says that on-chain data is now hinting at renewed bull runs for Bitcoin (BTC) and Ethereum (ETH).
The market intelligence firm said that both of the top two crypto assets by market cap are seeing more and more of their supplies being moved out of digital asset exchange platforms. They are reportedly moved into self-custody wallets.
According to the firm's data, both BTC and ETH are seeing historically low supply on exchanges.
"Bitcoin and Ethereum both continue to quietly see more and more of their existing supplies move into self custody. Though not a perfect indicator, declining coins on exchanges generally hint at future bull runs, given enough time playing out."