Both Ethereum and Bitcoin have had an amazing 2021 and investors hope things will remain like this. Now, Mark Cuban addresses the competition between the two most important digital assets out there.
Ethereum vs. Bitcoin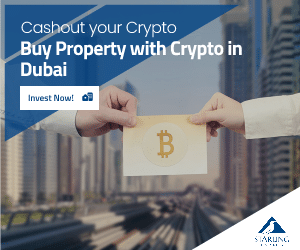 According to the online publication the Daily Hodl, Cuban said that Ethereum holds a distinct advantage over Bitcoin as a store of wealth.
In a new interview on The Unchained podcast, Cuban said that Ethereum's smart contract functionality and its various use cases give it an edge over the top crypto asset by market cap.
"[Bitcoin and Ethereum} effectively are platforms that enable a lot to happen. But Bitcoin right now has really evolved to be primarily a store of value and it's very difficult to use it for anything else. If you want, it's become digital gold," he said.
He continued and said: "You can use it as a platform that enables other things, but it requires a whole lot more, right. It requires wrapping or doing a variety of other things and it acts more as collateral than anything else in order for it to gain additional utility."
Cuban also made sure to point out the fact that "Whereas Ethereum, you know there's just a lot more built-in utility in its organic and native form, right. Just the ability to use smart contracts organically and natively is just a significant difference right now. That's not to say there aren't Layer-2s on Bitcoin that, you know, create new value and create new opportunities. But you really have to work a lot harder on Bitcoin than you do on Ethereum."
Cuban talked about the features that ETH has and that are allowing the platform and asset to power most of NTF tokens. This sector is getting close to mass adoption – some pretty popular names just entered the space and these include The Weeknd and Tekashi 6ix9ine.