It's been just revealed that Ethereum's Vitalik Buterin reveals four reasons for which crypto is necessary. Check them out below.
Top 4 reasons why crypto is here to stay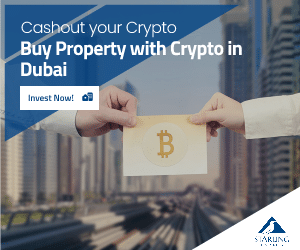 Buterin cited four significant reasons why the world needs cryptocurrency after the FTX collapse has emboldened its naysayers.
In a new interview on the Bankless podcast, Buterin addressed the most important four use cases that are showing the benefits crypto brings people throughout the world.
Buterin says crypto is already a better way to make transactions – he is referring to sending donations to various charities and investing in startup ventures.
Buterin also says crypto offers governments around the globe a currency that can compete against the US dollar.
Thirdly, Buterin says crypto is an important currency for people living in developing nations. He highlighted the fact that crypto is useful for making cross-border payments without having to pay high remittance fees.
"You go to all kinds of places in Latin America, Africa, Middle East, Southeast Asia and those kinds of places, there the financial system is often not even well-connected to rich country financial systems."
And lastly, he said that crypto is more efficient than the current banking system.
The latest news in the crypto space
Coindesk reported the new management behind FTX has located $1 billion in assets, including $720 million in cash. The report comes amidst the bankruptcy of the platform following reports of criminal activity by founder Sam Bankman-Fried and the company's top executives.
Watcher Guru notes that the new management team behind FTX is reportedly working to access millions through hundreds of various bank accounts.
The platform is in the midst of attempting to resolve the financial shortcomings of the cryptocurrency exchange, according to statements given to creditors this week.
The same website notes that FTXs new Chief Financial Officer, Mary Cilia, spoke under oath during the bankruptcy proceedings. Check out our previous article to learn more.