eTorro, a crypto-friendly brokerage, has announced that it will suspend XRP trading on January 3rd only for US-based customers.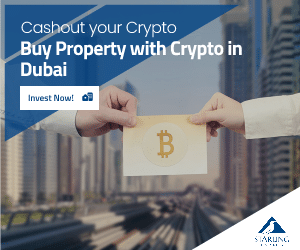 eTorro decided along with other firms since a lawsuit from the U.S. Securities and Exchange Commission (SEC) against Ripple.
They are just another firm which is either delisting XRP entirely or suspending XRP from trading for US customers. Companies such as Coinbase announced they are suspending trading too.
eTorro gives deadline for US customers to sell XRP
eTorro users have a deadline of January 24th to sell XRP which has lost billions in market cap since the SEC announced the lawsuit. After that deadline eTorro customers will only have the option to transfer to an external wallet address.
The SEC believes XRP is a security and has claimed that Ripple and two of its executives — CEO Mr. Brad Garlinghouse and co-founder Mr. Chris Larsen — have accumulated billions of dollars unregistered securities offering of the token XRP. The pre-trial between Ripple and the SEC begins on February 22nd.
Ripple released a statement on Dec 29th 2020
The SEC's decision to file this action is not just about Ripple, it is an attack on the entire crypto industry here in the United States. We've always said that there is a dangerous lack of regulatory clarity for crypto in the U.S. — their lawsuit has already affected countless innocent XRP retail holders with no connection to Ripple. It has also needlessly muddied the waters for exchanges, market makers and traders. The SEC has introduced more uncertainty into the market, actively harming the community they're supposed to protect. It's no surprise that some market participants are reacting conservatively as a result.
You can see Ripple's statement on this matter here:
https://ripple.com/insights/our-statement-to-recent-market-participant-activity/