After being valued at $32 billion only just a year ago, FTX filed for bankruptcy a few months ago, making it one of the biggest crypto companies to do so. The industry has been under pressure lately, with prices of digital assets retracing sharply from all-time highs. Add to that the fact that these businesses never had to comply with capital requirements rules in the past, and what you get is havoc.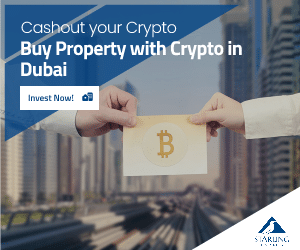 With a new wave of crypto-related bankruptcies, the focus once again turned to the need for regulating the industry. Just like in 2018, many governing bodies around the world are implying that regulators are set to impose strict rules for crypto companies. Will it really happen this time, though?
Alt-text: regulation for cryptocurrencies
FTX's bankruptcy led to significant losses
Until that happens (if it does), it is imperative to understand the damage caused by the FTX fallout. Estimates point to a whopping $8 billion in customer losses and even though approximately $5 billion in assets have been recently retrieved, it's yet to be seen how much liquidity will be raised to compensate clients.
The exchange's legal team appeared in court recently seeking approval for procedures to sell affiliates LedgerX, Embed, FTX Japan and FTX Europe. At the same time, the seven-year sponsorship deal with the League of Legends video game was terminated.
Cryptocurrency price fluctuations can also be taken advantage of, though, via various channels. Traders can use brokers such as easymarkets.com to trade derivatives, without holding an exposure with any exchange, while also working with a regulated brand. In the case of FTX, the company was operating from the Bahamas, a jurisdiction infamously known for its loose financial regulation.
U.S. Congress preparing crypto regulation
According to The Guardian, U.S. senator Elizabeth Warren is pushing a bipartisan bill to regulate crypto firms. The main goal is to crack down on money laundering and force crypto-related companies to abide by the same regulations as banks and other corporations.
This bill is co-sponsored by Roger Marshall, a Republican senator from the state of Kansas. Dubbed " The Digital Asset Anti-Money Laundering Act", it will subject the industry to rules that are now applicable to conventional money markets.
Europe and "Mica"
Moving on to Europe, the EU already has an extensive set of rules known as the "Markets in Crypto Assets" (Mica) regulation, due to be implemented starting in 2024. Changpeng Zhao, chief executive at Binance, already said that Mica "could become a global standard for the industry".
At the same time, there are questions on whether the new legislation can safeguard market participants from another important bankruptcy. Chair of the European Banking Authority Jose Campa, whose office is meant to supervise significant tokens under the new rules, mentioned that blind spots in the package could still be found.
Now that it's no longer part of the EU, the UK wants to proceed with its plan for regulating cryptocurrencies, promising a regime that will be more agile when dealing with new issues related to crypto companies. All these hints are showing that this time around, digital assets might be finally regulated, bringing more stability and trust into the industry.