The race for the US President seems to be over, and Joe Biden is the winner. A lot of people in the crypto space are wondering how a Biden administration would affect Bitcoin and the digital assets these days.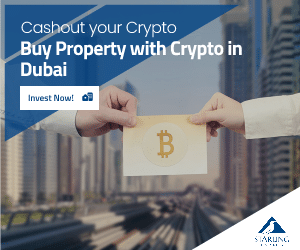 At the moment of writing this article, the market looks bloody with most coins trading in the red.
The other day, BTC crashed from around $15,700 to below $14,700, and now the king coin continues to trade in the red.
Now, BTC is priced at $15,049.54.
How can Bitcoin be influenced by a Biden presidency?
It's been just revealed that Kristin Smith, director of the Blockchain Association and board member of crypto-friendly political action committee HODLpac, addressed how she sees the crypto-industry changing under a Biden presidency.
During an interview on Unconfirmed with Laura Shin, Smith is really optimistic about a Biden administration, especially with a Republican senate.
"As we look to the Biden administration if that is what we're dealing with… I actually think the combination of a Biden administration with a Republican senate, which I think is where we're going… That is really really good for crypto, and there are a couple of reasons for that," she said.
A Biden administration with a Republican senate is good for crypto
She said that the Trump administration had its own benefits, but a Biden presidency could act as a blank slate for crypto proponents.
"The Trump administration is a little bit mixed. We have Hester [Peirce], we have Brian [Quintenz], they're great. But we also have secretary Mnuchin (Steven) who's not a big fan of this space. We have Trump himself. We have Jay Clayton who has been a skeptic… They've been standing in the way of getting something done," she explained as quoted by the Daily Hodl. 
She continued and said: "So as we look to the Biden administration, we're hoping to get crypto-educated regulators in key positions at the SEC (Securities and Exchange Commission), the CFTC (Commodity Futures Trading Commission), and the OCC (Office of the Comptroller of the Currency), and doing what we can to try to influence those choices, and so Biden will play an important role in picking who those people are."
We recommend that you check out the video above in order to learn all that she had to say.