It's been revealed that the federal reserve governor addressed the utility of a US CBDC these days. Check out what he had to say below.
Federal reserve governor addresses the utility of a CBDC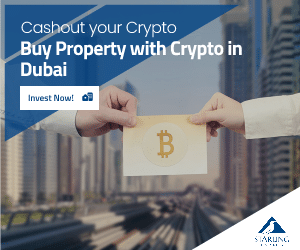 He does not seem to be convinced it is worth it for the US to develop a central bank digital currency (CBDC).
Christopher J. Waller, who is one of the seven members of the Fed's Board of Governors, stated not too long ago in a new speech at a Harvard National Security Journal symposium that he believes developing a CBDC will have little impact on securing the long-term dominance of the US dollar.
"Advocates for a CBDC tend to promote the potential for a CBDC to reduce payment frictions by lowering transaction costs, enabling faster settlement speeds, and providing a better user experience. I am highly skeptical that a CBDC on its own could sufficiently reduce the traditional payment frictions to prevent things like fraud, theft, money laundering, or the financing of terrorism."
He continued and said the following:
"Though CBDC systems may be able to automate a number of processes that, in part, address these challenges, they are not unique in doing so. Meaningful efforts are underway at the international level to improve cross-border payments in many ways, with the vast majority of these improvements coming not from CBDCs but improvements to existing payment systems."
As the online publication the Daily Hodl says, even if non-US companies find a foreign CBDC efficient from a technological perspective, Waller stated that it would not undermine the broader factors behind the US dollar's international role as a reserve currency. Check out the original article to learn more details.
The crypto market is trying to recover following the latest price losses. At the moment, the most important digital assets by market cap are trading in the red.