Impresso Labs is a mixture of mobile tech and blockchain which has the primary goal of offering authenticity and honesty for job seekers, company recruiters, and professional networking.
Impresso brings S.M.A.R.T.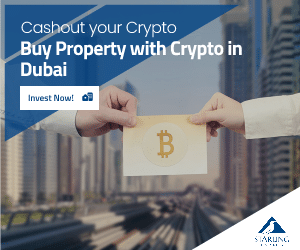 Impresso introduces S.M.A.R.T. which combines the blockchain tech and AI and allows candidates and companies to be on the same value chain, triggering benefits such as working faster, increased efficiency and enhanced transparency.
Companies, professional and even graduate students can benefit from Impresso's AI and blockchain combined product.
This will provide users with direct engagement and enhanced control over your personal data and hiring requirements.
CVs and resumes that will be created using this innovative technology will save users lots of time and efforts while looking for the right job/company.
On the other hand, companies will benefit from a highly reduced risk of missing the ideal candidates for their available jobs.
"Our target markets are in job hunting, career applications, company recruiters, recruitment agencies and professional networking with a focus on the growing blockchain community," the official whitepaper notes.
Main focuses of Impresso
The team behind this project mainly focuses on delivering their services within the blockchain industry in order to help and provide valuable resources to the Impresso ecosystem which is continuously growing and developing.
The ecosystem that we just mentioned includes an international user base of companies, educational institutions, and candidates.
"Through the means of community building, social media, search marketing, paid advertising and cross-promotion with our partners/affiliates, will help us position ourselves as the leading career & educational data validator," says Nicholas Rogers, Product Marketing Developer.
Best features of Impresso's solution
Here are the main features that users will have the opportunity to enjoy if they choose Impresso's product:
Enhanced security thanks to validates resumes and certificates
The ability to monetize, in other words, earn money as you connect to companies and professionals
Automation, as you will be benefitting from automated job matching and skill gap visibility
Reactiveness with job offers and potential candidate geo-locations
High trust with professional networking with validated profiles
Closing words
From now on, the availability, location and match compatibility of a company or a candidate is a fingertip away on both Mobile and PC.
Impresso also allows personal data control by the users for monetization as a service. Shortly, a working product will become available, and you can read Impresso's whitepaper here.
The company doesn't just create a simple blockchain product for the recruitment and networking industry. No, they will be the pioneers who will be growing user adoption and, at the same time, allow users own their professional data on the blockchain.