Ripple and XRP have been making a lot of headlines these days thanks to a lot of achievements. Now, Flare is involved, and they recently made an important announcement.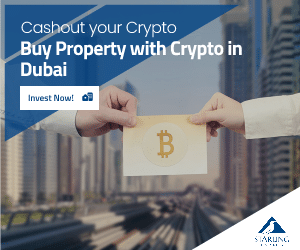 Ripple-backed blockchain startup Flare Networks revealed its plans to integrate Stella Lumens (XLM) into its smart contract platform.
In a brand new tweet, Flare announced that it would make XLM an F-Asset on the network.
Check out the tweet below:
Flare will be integrating $XLM as an F-Asset, bringing XLM to scalable smart contracts and a trustless gateway to #Stellar. Decentralisation is far too important for maximalism. Ecosystems must be united. @stellarorg #UnlockingValue

— Flare (@FlareNetworks) February 25, 2021
The online publication the Daily Hodl notes that XRP on its own is not compatible with Ethereum's virtual machine (EVM), but Flare's F-Asset protocol os acting as the bridge.
It's also important to note the fact that by integrating XLM into the platform, users will be able to use XLM-baked on any Ethereum-baased DeFi network.
Connecting DeFi and smart contracts with blockchain networks
Flare Networks is aiming as the first target to connect DeFi and smart contracts with blockchain networks, making any crypto token usable in smart contracts.
The company started off with Ripple's XRP before revealing plans to integrate Litecoin (LTC), Dogecoin (DOGE) and now Stellar Lumens (XLM), which is going to be the fourth digital asset in its arsenal.
In January, Flare's co-founder Hugo Philion said in an interview with Real Vision that the company could potentially bring smart contract capabilities to Bitcoin.
"We are a network that is based around utility, about providing utility to other networks such as XRP, potentially one day, Bitcoin, potentially other networks. Any asset can be represented; any blockchain asset can be represented on Flare. The point is that, yes, we are trying to put forward a very strong idea for each participant about how the utility works and why they need to participate."