As markets across the globe attempt to rebound from the crushing weight of Covid-19, it can be difficult to find a stable product worthy of your hard earned ETH . As traders abandon their hodl and search for safe-havens, the wild movements reflected in the altcoin market look more and more like sheer acts of desperation. The masses, in a clear state of panic, have become blinded with fear, unable to see past the next trade.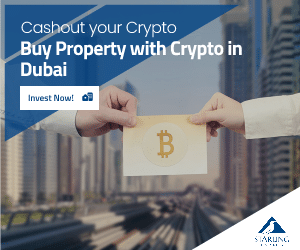 But it doesn't have to be this way. Keeping a long-term outlook, there exists a solid trade worthy of a second look. With VideoCoin (VID), the future is clear.
The future of media is online. And the future of video hosting services belong on the blockchain. Yes, gone are the days of cable TV filling every living room across the country with the noise of industry promoted propaganda. And for every cord cut from legacy media's umbilical leash, a wireless device with streaming video service takes its place.
The Future Belongs to VideoCoin (VID)
Now-a-days, the internet is crawling with video. In fact, 80% of web traffic is video based. However, when you are searching for a site to host your videos, your options are quickly limited to expensive, already outdated services like Vimeo or YouTube.
The next generation of cloud video services will encode, store and share media files via a distributed and decentralized cloud service. For now, entrenched providers in the space control the market, and the price of their service, through a process known as "vendor lock-in." Publishers, through this process, are forced to pay the increasing premiums dictated by these predatory cloud companies. These dinosaur media companies have inadvertently created an industry inflection point.
That's where VideoCoin (VID) comes in. Using a decentralized video ecosystem, VideoCoin optimizes the market, creating revolutionary price efficiencies. If you're looking for a real-world analog, think Uber or Air BNB. VideoCoin uses underutilized computer resources from around the world to power the "New Cloud." With surprising efficiency, quality and consistency are delivered for publishers, developers and consumers alike.
The VideoCoin (VID) Token
CoinMarketCap lists VideoCoin (VID) as #592 with a total capitalization of nearly $3 Million USD. There are nearly 45 Million coins in circulation from a total 265 Million coins created. According to their website, VideoCoin has eliminated ongoing token generation. And with a 24 hour volume nearing $100,000 USD, the $.066 USD price point is easy on the eyes, and budget.
The coin is down just over 6% on the day, having briefly rallied over $.08 USD the day before. This temporary dip marks a great entry point for investors, and I don't think it will stay at this price for long. You can pick up VideoCoin on the KuCoin and Beaxy exchanges.
The Revolution Will Not be Televised
As the antiquated services of yester-year are replaced with decentralized applications, VideoCoin (VID) stands poised to take a significant percentage of the newly created market share. And as the flickering light of legacy media is snuffed out by innovative blockchain services,  an old saying you've heard becomes relative once agai. You see, the revolution will not be televised; But it may well be live-streamed with VideoCoin (VID).