The former exec at Goldman Sachs addressed the fact that there is a massive amount of crypto users that will flood the crypto markets soon. Check out the following reports about this.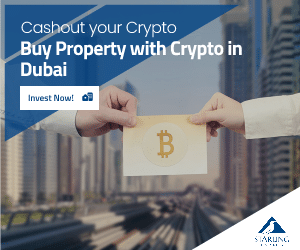 Real Vision founder and former Goldman Sachs executive Raoul Pal started the fact that crypto could reach a huge milestone in the next bull market with a billion or more users.
In a new ask me anything (AMA) session, Pal said that an inevitable wave of liquidity would boost risk-on assets like crypto.
He stated that the surge in capital would likely light up the nascent industry with new innovation that attracts the next batch of users.
"As liquidity comes back into markets, we will see the next rise of the crypto story. And the crypto story will go from 300 million users to a billion users or more in this cycle. And there will be applications you haven't dreamt of, or things you thought weren't coming."
He also stated that "That will come at scale, whether it's digital identity, whether it's massive cases of Web3, whether it's DeFi (decentralized finance), or whether it's something entirely new. Whether it's ticketing via NFTs (non-fungible tokens), who the hell knows?"
He predicted the fact that In this next cycle, with the amount of capital that's been invested in his space, "that's going to see yet another acceleration."
Other news in the crypto space
Rich Dad Poor Dad author Robert Kiyosaki warns that George Orwell's novel 1984 could quickly become a reality. This could be happening  when the US goes ahead with launching a central bank digital currency (CBDC).
In a new episode of The Rich Dad Channel, Kiyosaki says that a "FedCoin," or a Federal Reserve-issued CBDC, will allow the authorities to become omnipresent and surveil Americans' every move to make sure they are behaving. Stay tuned for more details about this.