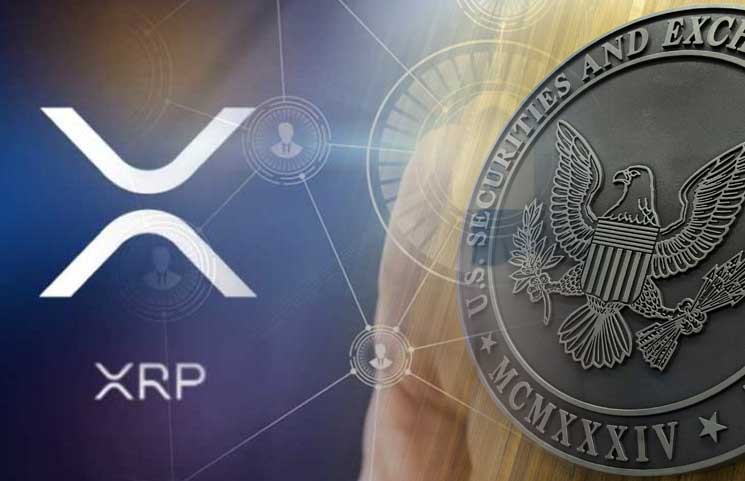 As you probably know by now, Ripple has been dealing with some issues from the SEC, which threatened to file a lawsuit against the San Francisco-based company.
XRP saw increased selling pressure on a lawsuit that's been filed against it by the US SEC. This led investors and traders to cash out most of their profits amidst regulation fears.
Nairametrics.com revealed that important crypto exchanges, including Coinbase, OKCoin, Coinbase, Bittrex, Bitstamp, OSL, CrossTower, and Beaxy are now staying away from XRP.
All this led to a crash in the price of the coin, but then, XRP managed to recover some of its lost value.
There's a strong need for clarity in the crypto industry
Now, it's been revealed that the former SEC exec Joseph Hall said that the regulatory body's lawsuit against Ripple is highlighting the overall need for clarity in the crypto industry.
He said that the regulatory status of most crypto assets is a grey area that keeps hampering the growth of the wider blockchain space in the US.
It's been also reported that he warns that using existing laws based on principles that date back to "three-quarters of a century ago" to regulate crypto assets is counterproductive.
"The movement of securities occurs within a framework designed to protect the investing public, in which intermediaries who facilitate trading in securities or hold them for others are subject to pervasive SEC oversight. This framework was not built to govern simple commercial activities like a purchase of services," he said.
He continued and said that "Shoehorning these activities into the securities regulatory apparatus would increase their cost and complexity to the point of being useless, or at the very least, uncompetitive with existing alternatives."
He also said that the SEC should not be going after Ripple – we suggest that you check out the complete article posted by the Daily Hodl in order to find out what more he had to say about the matter.