The mass adoption of crypto and the underlying tech, the blockchain, has been going strong, and this is a trend that continues. Check out the latest reports that support this claim.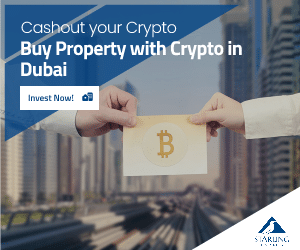 It's been just revealed that Framework Ventures, a crypto-focused venture capital firm, said Tuesday that it has raised $400 million for a new fund.
Blockchain gaming space explodes
In a statement, Framework said that half of the new capital, some $200 million, would be deployed to the "burgeoning blockchain gaming space."
It's been reported that the specific focus on gaming builds on the momentum seen across deals in the industry in recent months.
As The Block noted in November, the gaming space — the intersection of decentralized technology and peer-to-peer engagement — has drawn notable investments, including the $725 million raised by Forte and the $150 million raised by Mythical Games, among others, as noted by the online publication the Block Crypto.
Framework's portfolio features Aave and Chainlink. It's also important to note the fact that its gaming-focused investments include Illuvium, a play-to-earn studio that raised $5 million last year.
"I believe the next stage of the blockchain industry will be entirely about onboarding new users, and we think gaming is by far the biggest top-of-funnel opportunity." This is what co-founder Michael Anderson said.
He continued and explained the following:
"As the economics of play to earn models converge with triple-A games that are actually fun to play, we expect an explosion of growth for this sector."
Crypto adoption boom
A few days ago, we addressed more issues about the crypto adoption boom.
There's a massive crypto adoption boom and it's addressed by Anthony Pompliano on his Twitter account.
Thousands of people want to work in the bitcoin & crypto industry, but don't think they have the skills.

We created a 3-week intensive program to train fundamental knowledge. There are 50+ events packed into schedule.

It works.

Apply for April cohort: https://t.co/ks6tsUnTWq pic.twitter.com/dk1uTaKrbW

— Pomp 🌪 (@APompliano) April 17, 2022
Stay tuned for more news.