Crypto's popularity continues to remain on the rise in 2022 following a couple of years of a massive crisis. Take a look at 2 factors that are said to be contributing to the boosting of digital assets.
2 triggers for crypto's success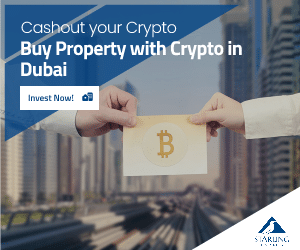 Crypto billionaire Sam Bankman-Fried revealed not too long ago the most impactful use cases of crypto and blockchain technology.
In a new interview on the Point Forward podcast with NBA star Andre Iguodala, the FTX chief executive addressed the use cases he believes give crypto "the bulk of its power."
"At its core, one of the things that crypto is, is it's a way to tokenize assets. And that's obviously what happened with Bitcoin, was you had a natively digital asset that anyone could get access to and anyone could easily transfer to each other."
He continued and said:
"And you could think of it a little bit like gold, but you don't have to deal with gold bars, with much, much cleaner, easier access and with a full, auditable transaction history."
He also addressed the importance of blockchain tech.
He said that anyone can send assets to anyone else "instantly, cheaply, fully online, with the click of a button. Full ledger history of all of this. It's sort of the perfect payment network to some extent."
Bankman-Fried also said the fact that the blockchain is a "massively cleaner and easier way" to perform international remittances. In his opinion, these suffer from massive fees and risk of theft.
The FTX CEO also made sure to point out the fact that the blockchain technology brings digitization, transparency, easy transferability and clear ownership to assets which include currencies, real estate, stocks and personal items.
The mass adoption of crypto and the blockchain has been one of the most important goals that the crypto space set, and there are a lot of moves taking place in this direction.