According to recent reports, it seems that FTX has been able to recover an important amount of lost funds. Check out the latest news about the issue below.
FTX recovers funds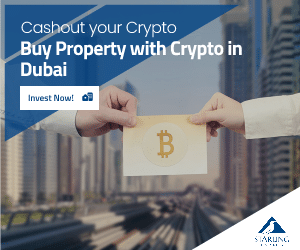 FTX reportedly has recovered over $5 billion worth of liquid assets, including cash and digital assets, attorneys in Delaware bankruptcy court said during an FTX bankruptcy hearing Wednesday.
CNBC notes the fact that the news comes after federal prosecutors announced plans to seize at least $500 million worth of FTX-connected assets as part of their ongoing prosecution of FTX co-founder Sam Bankman-Fried.
The same online publication notes that the recovery will be a welcome boon to FTX customers after the crypto exchange imploded in November.
"FTX's new CEO, John J. Ray, previously attested that at least $8 billion of customer assets were unaccounted for in the "worst" case of corporate control he'd ever seen."
We suggest that you check out the complete article in order to learn more details about all this.
SBF spars with FTX debtors
It's been just revealed that the Court documents reveal that Bankman-Fried's legal team says the shares are needed to fund the ex-billionaire's defense while FTX debtors. These include crypto lender BlockFi. They have filed a motion staking a claim to them as a part of FTX's bankruptcy proceedings.
The 56 million shares were bought by Bankman-Fried in May 2022 and are in the process of being seized by the U.S. Department of Justice (DOJ). These are worth over $460 million at the time of writing.
Bankman-Fried rep[portedly faces 115 years in prison after being accused of defrauding investors and mishandling customer assets.
FTX filed for bankruptcy last November after its native asset collapsed, and it was forced to halt customer withdrawals. We suggest that you check out the previous article that we shared not too long ago. Stay tuned for more news.