It's been just revealed that the crypto exchange Gemini is working hard to find solutions for customers to be able to redeem funds. Check out the latest reports below.
Gemini crypto exchange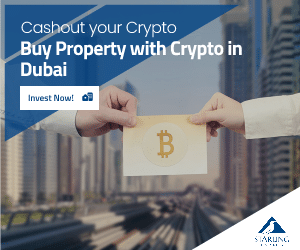 The crypto exchange Gemini says it's working to "find a solution" so its customers can redeem funds from its interest-earning program, Gemini Earn.
Just in case you don't know, the program was impacted last week when its leading partner, blue-chip crypto lender Genesis, halted customer withdrawals due to liquidity issues stemming from the collapse of 3AC and FTX.
Gemini stated the following:
"We continue to work with Genesis Global Capital, LLC (Genesis) — the lending partner of Earn — and its parent company Digital Currency Group, Inc. (DCG) to find a solution for Earn users to redeem their funds. This remains our highest priority and we understand Genesis and DCG remain committed to exploring every possible option to fulfill their obligations to Earn users."
The exchange continued and said this:
"We greatly appreciate Earn users' patience during this challenging time and are working hard to provide a material informational update soon."
The exchange also notes that Gemini Earn's issues don't impact any of the company's other products.
"Gemini is a full-reserve exchange and custodian. All customer funds held on the Gemini Exchange and in Gemini Custody are held 1-to-1 and available for withdrawal at any time."
Back in August, Gemini rolled out staking services for blockchain scaling solution Polygon (MATIC).
The exchange makes Polygon staking available to customers in the United States (excluding New York), Hong Kong, and Singapore, per a new announcement.
Gemini was also planning to roll out staking for other prominent altcoins, such as Ethereum (ETH), Solana (SOL), Polkadot (DOT), and Audius (AUDIO) soon, according to the latest reports coming from the online p publication the Daily Hodl.