Crypto exchange Gemini's twins are addressing the importance of holding to your crypto through volatility.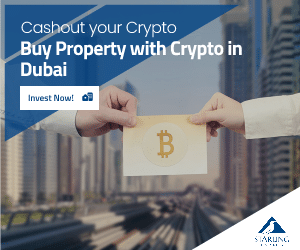 Check out their posts on social media below.
If you aren't prepared to HODL, then you probably shouldn't be here

— Cameron Winklevoss (@cameron) May 17, 2021
A folower said: "Exactly. Cryptos are a game changer and haven't even begun mass adoption. Banks cities and nations will be getting into the space. We are still early, and have so much value to offer. Cryptos are the future. Few understand how early we are. Just hold and turn off the screen."
Tyler Winklevoss also had something to say:
Crypto volatility separates the believers from the tourists

— Tyler Winklevoss (@tyler) May 17, 2021
Someone commented: "Unfortunately I wouldn't call it volatility anymore.
I would just say that this space has been corrupted and rebranded into a degenerate, decentralized casino. This brings in extreme speculation and broadly immature market participants."
Another follower said: "Nobody actually believes. Some just pull their cost basis and everyone has a price they would sell at. Elon tanked you with a tweet. You're selling a ponzi scheme and it serves no positive purpose to society. In the end everyone wants US DOLLARS if $BTC.X hits their target."
Bitcoin bull market is still intact
It's been just revealed that an analyst of the crypto market said that the Bitcoin bull market is still intact despite the fall in the price of the king coin.
Will Clemente is now looking at on-chain activity and concluded that the Bitcoin bull market is not yet over.
He pointed to activity on crypto exchanges which he says indicates that deep-pocketed investors bought the BTC dip as fear gripped the market.
"Speaking of exchange flows, one of the largest exchange outflows of the year took place amidst all the panic. OTC outflows also spiked during the dip; it appears big money bought the fear."