It's been revealed that despite the massive market volatility, the general sentiment involving Ethereum is improving. Check out the latest reports below.
General Ethereum investment sentiment improves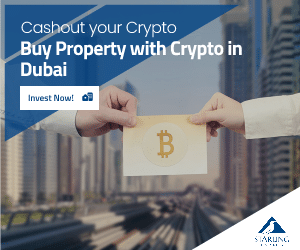 An important digital assets manager says institutional investors are becoming more optimistic about Ethereum (ETH) after a long streak of capital outflows.
During the latest Digital Asset Fund Flows Weekly report, CoinShares finds Ethereum digital asset investment products have seen three consecutive weeks of inflows, breaking an 11-week run of outflows.
CoinShares is referring to the major Ethereum upgrade to a proof-of-stake blockchain expected to occur next month.
"Ethereum saw inflows for the third consecutive week totaling $7.6 million. The inflows suggest a modest turn-around in sentiment having endured 11 consecutive weeks of outflows that brought 2022 outflows to a peak of $460 million."
CoinShares continued and said the following:
"This improvement in sentiment may be due to the increasing probability of the Merge, where Ethereum moves from proof-of-work to proof-of-stake, happening later this year."
As the online publication the Daily Hodl notes, Ethereum enjoyed inflows, Bitcoin (BTC) institutional investment products suffered a rare week of outflows, losing $1.7 million.
At the same time, it's worth noting the fact that the short-Bitcoin products, or instruments allowing investors to short BTC, saw inflows.
"Bitcoin saw minor outflows totaling $1.7 million while inflows into short-Bitcoin totaled $6.3 million last week."
Regarding Bitcoin's price today, at the moment of writing this article, BTC is trading in the red and the king coin is priced at $19,813.
Ethereum is also trading in the green and the second coin regarding market cap is priced at $1,077.
Other than this, the crypto market is struggling to recover following the latest price losses, and the overall sentiment seems to get better and better.
Stay tuned for more crypto-related news and make sure to check out the crypto market as well.