Crypto adoption has been going great during the past two years, and 2022 will be another successful year, according to the latest reports.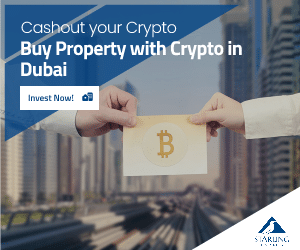 It's been just revealed that the tech industry giant Google creates a unit that is dedicated to researching blockchains and other tech that is centered around crypto assets.
Bloomberg News revealed that Google will be creating a group that will be focused on blockchains and more next get distributed computing and data storage tech under the direction of the new vice president of engineering Shivakumar Venkataraman.
As the online publication the Daily Hodl notes, Venkataraman has previously worked with Google's advertising team and will become the founding leader of Labs.
This is a division of the company that works on hardware and software for virtual reality that launched last Fall.
Another new crypto-inspired hire by Google is Arnold Goldberg. He is a former executive at payments firm PayPal. Goldberg will run Google Pay, which you probably know by now, is the company's payments division.
We suggest that you check out more available details about these new moves that Google has been making.
An altcoin to be the Google of crypto
Speaking of Google, not too long ago, an altcoin was compared to the tech giant. 
There are various predictions about the prices of digital assets and the latest one is about an altcoin which is said to have the ability to become the Google of crypto.
SkyBridge Capital founder Anthony Scaramucci says that Algorand (ALGO) will challenge leading competitors in the crypto industry just as Google did in the early days of the internet.
During a new interview with Digital Asset News, Scaramucci said that he is investing heavily in ALGO because he thinks it will replace many of its competitors.
"I've got a quarter-billion dollars in Algorand right now. I think Algorand will be the Google."