We're in the middle of a massive crypto meltdown amidst reports involving the crypto entity FTX. Google just pushed huge support for Ethereum and Solana, and you can check out the latest reports below.
Google pushes support for ETH and SOL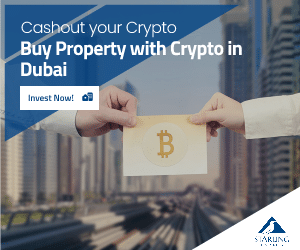 Google Cloud has recently talked about a series of collaborations with popular blockchain networks Ethereum and Solana in recent weeks, accelerating the tech giant's support of Web3.
Just to refresh your memory, back in October, Google Cloud announced a node-hosting service for Web3 developers called the Blockchain Node Engine. The tool is designed to help build and deploy blockchain-based applications and platforms.
Ethereum is the first blockchain supported by the engine, and its rival Solana is to follow soon.
"Web3 companies who require dedicated nodes can relay transactions, deploy smart contracts, and read or write blockchain data with the reliability, performance, and security they expect from Google Cloud compute and network infrastructure," Google Cloud executives Amit Zavery and James Tromans said in a statement.
The notes continued and revealed:
"This is like a natural evolution for us because we saw a lot of our financial services crypto-native gaming customers do more and more blockchain-related workloads on [Google Cloud] and it was clear that a dedicated product suite for Web3 would serve them better," Mittal said.
As Blockworks notes, Google Cloud tweeted to confirm that it's participating in Solana consensus by running a validator.
Did you think we only had one announcement? Think again.

Google Cloud is working with @solana to bring Blockchain Node Engine to the Solana chain next year, so it will be easy for anyone to launch a dedicated Solana node in the cloud ↓ https://t.co/CzrM90fQpp

— Google Cloud (@googlecloud) November 5, 2022

This is a special kind of server node that processes transactions by adding blocks to the network's chain.