Google runs the world's most popular search engine with more than 3.5 billion daily searches and over 1.2 trillion annual searches.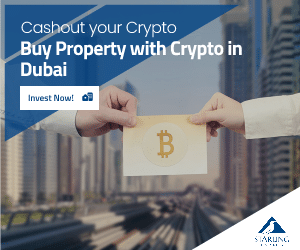 Now, the Internet giant is introducing more crypto elements into its collection of tools.
Displaying more cryptos
The Daily Hodl reports that Google is currently working on a way to display more cryptos when users are searching for a specific digital asset.
This will lead to increased exposure of crypto.
The online magazine gives an example and says that a search for XRP returns "a crypto display bar right below the search term and above the top news stories."
They continue and write that "each graphic card on the bar displays a related search term for XRP including Ripple, Bitcoin, Litecoin, IOTA, Cardano, Stellar, Dogecoin and Ethereum."
It seems that the new interface is in a test phase because the searches for XRP, BTC, ETH or any leading crypto simply return a standard page.
Google has already integrated crypto into its currency conversion tool
Google has been making moves towards crypto for a while. The Internet giant has already integrated four digital assets into its currency conversion tool.
This supports BTC, BCH, ETH, and LTC at the moment among various fiat currencies.
Google keyboard tool
We also reported a while ago that Google shows signs of backing the mainstream adoption of Bitcoin.
Google's iOS keyboard has just added a brand new symbol for the Bitcoin digital asset. Users can easily type in Bitcoin's iconic "B" symbol.
Closing words
There's currently no doubt that the process of mainstream adoption of cryptos has begun.
All the moves that are taking place in the crypto space, banks using crypto, the increasing number of BTC ATMs, more merchants accepting Bitcoin and more digital assets,huge names backing mass adoption and so on.