The mass adoption of digital assets continues these days, following the latest move that the giant Google has made together with Coinbase. Check out the latest reports below.
Google teams up with Coinbase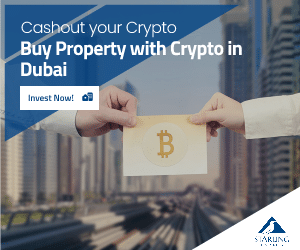 Tech giant Google is reportedly teaming up with crypto exchange Coinbase to allow its users to pay for cloud services with crypto assets.
Accoridng to the latest reports coming from the online publication Daily Hodl, in early 2023, the Google Cloud Platform will begin accepting crypto payments. This will happen via the Coinbase Commerce service from select Web 3.0 developers, according to CNBC.
As part of the deal, Coinbase is moving its data applications from the Amazon Web Services (AWS) cloud to Google cloud services, according to the report.
Thomas Kurian, CEO of Google Cloud, in a statement, said the fol.owing:
"We want to make building in Web3 faster and easier, and this partnership with Coinbase helps developers get one step closer to that goal. We're proud Coinbase has chosen Google Cloud as its strategic cloud partner, and we're ready to serve the thriving global Web3 customer and partner ecosystem."
He continued and said:
"Our focus is making it frictionless for all customers to take advantage of our scalability, reliability, security, and data services, so they can focus on innovation in the Web3 space."
Coinbase gets an operating license in Singapore
According to the latest reports coming from CoinDesk, Singapore's central bank, the Monetary Authority of Singapore (MAS), has granted Coinbase in-principal approval for a DPT license to operate in Singapore the company said in a press release.
According to the same reports, including Coinbase, MAS has given out 17 in-principle approvals and licenses for DPT platforms under the Payment Services Act.
The same online publication notes the fact that critics have complained that the licensing process is too hard and burdensome. MAS has said it promises to be "unrelentingly hard" on crypto as a regulator.