The mainstream adoption of digital assets has been one of the most important goals that the crypto space has set. There have been a lot of moves in this direction and they seem to continue.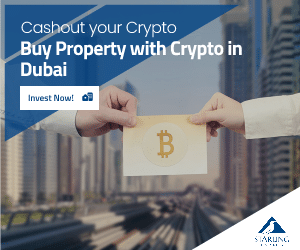 Anthony Pompliano dropped a bomb that he says will not be fully understood regarding its value for the crypto space.
Google to allow crypto ads
Check out his tweet below.
Google will start allowing crypto companies to advertise to users on their platforms.

Much bigger deal than most realize.

— Pomp 🌪 (@APompliano) June 3, 2021
Followers seemed excited but some people left comments about caution. For instance, one follower said: "Someone said: " That's tremendous news but on another side lot of scam Coins proliferation can also happen when an advertising hype will be created just like few days back "Dubai Coin" popped up.""
Another commenter hopped in the comments section and wrote this: "as a guy who got his start in selling ad space, surely you're aware of how google ads work? ads typically get served to those already considering a purchase. sure it adds a competitive element between companies but in terms of new awareness and reach probably pretty minimal."
We suggest that you check out the complete thread on Twitter in order to see what more people had to say about the whole thing.
Other than this, the crypto market looks great today with the most important coins out there struggling in the green. As you probably know by now, the prices fell not too long ago, starting with some tweets that Elon Musk dropped about Bitcoin.
Regarding the mass adoption of digital assets, there are various achievements in this direction.
Just the other day, we were revealing that Coindesk just reported that Guggenheim Investments registered a new fund, the Guggenheim Active Allocation Fund.
It seems that this could be seeking investment exposure to crypto especially Bitcoin according to a filing with the U.S. Securities and Exchange Commission.