There are a lot of new crypto predicitons revealed these days and you should check out the latest one below.
New crypto predicitons about ETH and BTC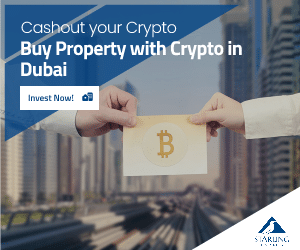 A popular crypto analyst is seeing "massive opportunities" for Ethereum (ETH) traders in the coming days.
Crypto trader Michaël van de Poppe said recently that any traders who aren't in the ETH market yet might want to reconsider.
"Area I'm interested on ETH.
The dips to come right now are probably the best options before the relief rally will occur.
Massive opportunities if you're not into the markets yet."
In a similar fashion, Van de Poppe said that we should keep an eye on $21,100-$21,300 price zone for Bitcoin (BTC) as an important area for BTC traders to keep an eye on.
"Bouncerino time on the markets, which is great.
Wouldn't be jumping around too much with the Genesis case coming around, but this is at least some momentum. Nasdaq also finding a bit of relief.
Crucial area at $21,100-21,300 for Bitcoin.
If we drop one more time, prob bottom."
Bitcoin to regain $21k
Bitcoin (BTC) is on the cusp of regaining $21,000. This is happening as charges are filed against a little-known crypto exchange platform and rumors swirl around embattled crypto lender Genesis.
In a new press release, the U.S. Department of Justice (DOJ) is announcing charges against Hong Kong-based crypto exchange Bitzlato and its founder, Russian national Anatoly Legkodymov.
"The DOJ alleges that Legkodymov failed to maintain proper regulatory safeguards, including having substandard anti-money laundering practices," the online publication the Daily Hodl notes.
As stated by Assistant Attorney General Kenneth A. Polite in the press release,
"As alleged, the defendant helped operate a cryptocurrency exchange that failed to implement anti-money laundering safeguards and enabled criminals to profit from their wrongdoing, including ransomware and drug trafficking.