Building a cryptocurrency network is no small feat, much less a network which not only is able to sustain itself, but grow naturally via its own economic and business structure. While other cryptocurrency networks require perpetual external investment in order to achieve growth, GEAR has built an ecosystem of continuous, and self-expanding internal growth.
Self-Growth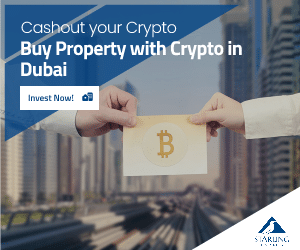 Not satisfied with the current energy output of proof-of-work (PoW) mining systems, GEAR utilizes 100% green, sustainable energy sources to mine cryptocurrencies on PoW blockchains, and use the proceeds from mining to reinvest a significant amount of its revenue back into the expansion of its already existing green mining projects.
According to the GEAR whitepaper: "The income produced by GEAR's network of Green Energy mining Farms are reinvested back into expanding the GEAR Green Energy platform." This reinvestment of income is the first step in what GEAR calls its "closed loop network".
"GEAR's vision centres around its unique closed loop network of Green Energy Farms and data centre facilities that create an investment platform providing much needed investment into the undercapitalised renewable energy sector through reinvestment of network income from mining, staking and investments back into expansion and development of GEAR Green Energy Farms and Data Centre facilities."
Incentivize Token Holders
Expanding internal operations are great, but it means nothing if there is no economic support from token holders. This is why through the GEAR Earn program, GEAR token holders will be rewarded with an income stream from network proceeds, allowing them to earn a dividend-like distribution for holding their tokens and supporting the network. The distribution amount is to be directly correlated with the number of GEAR tokens held.
Again, the GEAR whitepaper: "This program provides sufficient income to GEAR token holders looking to benefit from being part of the GEAR network, without having to sell their GEAR tokens to realise returns."
The benefit of this distribution model is multi-layered: as token holders realize income distributions from holding GEAR tokens, they will continue to hold their tokens in the network, and as there becomes more demand for GEAR tokens, the network will expand and increase in size.
Expanding Past Mining
Green energy mining provides GEAR an outlet to grow its network, while at the same time providing clean, renewable energy to an industry known for environmental degradation. However, the goal of supporting a self-expanding network extends far beyond cryptocurrency mining for GEAR.
The company also helps to build growing networks of renewable and green energy projects to advance new technologies in these important fields. One way this is done is via supporting proof-of-stake (PoS) and other, more efficient blockchain consensus models. Yet, outside of the cryptocurrency space altogether, GEAR uses its venture capital fund GEAR Capital, to fund green energy initiatives as it "acts as a bridge between traditional capital markets, and newly developed cryptocurrency markets."
GEAR has allocated a portion of its income generated from mining to "partner with top world-class institutions and NGO foundations to help drive and accelerate further growth in the Green Energy sector in order to strive towards a Carbon Neutral environment." The fund invests in projects attacking energy efficiency, conservation, fuel switching, carbon capture, and more.
The Growth of GEAR
According to the company's projections, GEAR could produce close to $250 million of annual network income from mining activities within 5 years, due in large part to its ability to scale naturally and without the need for external financing or assistance. This compounded growth in a self-expanding system will be a major player in the future of the cryptocurrency industry and supporting green energy initiatives around the world.